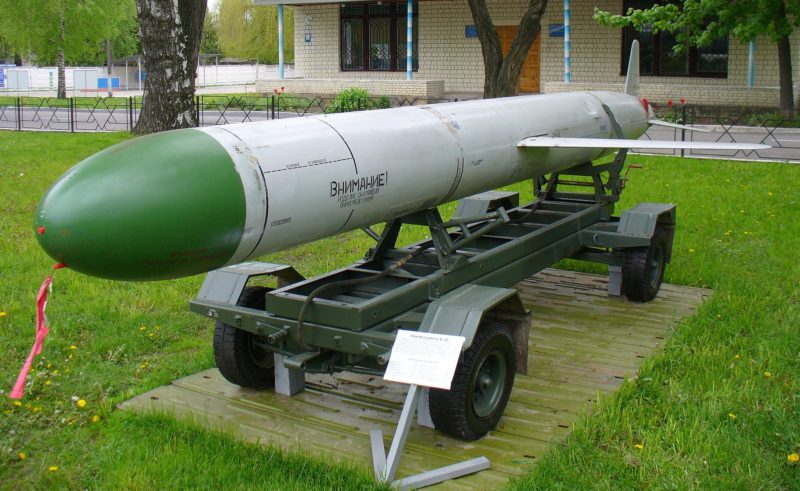 The Kh-55 also known as RKV-500 in the Ukrainian Air Force museum in 2008. Illustrative image:
Wikimedia Commons/George Chernilevsky 
A Russian cruise missile Kh-55 likely crashed near the town of Bydgoszcz in Poland, Polish radio RMF FM reported, referring to Poland's Air Force Institute of Technology.
The missile likely flew from the territory of Belarus and crossed the Polish border during a massive Russian missile attack against Ukraine last winter. The Armed Forces of Poland do not have Kh-55 missiles or tactical bombers that can launch such cruise missiles.
Poland's Armed Forces tracked down a missile flying from Belarus in December 2022 when a Russian Su-34 supersonic medium-range fighter-bomber aircraft approached the borders of Poland, according to RMF FM.
However, the Polish air defense lost sight of the missile near Bydgoszcz, northern Poland. In April 2023, a civilian bumped into the missile fragments in a forest and reported to the authorities about its location.
Related:
Tags: Belarus, cruise missiles, NATO, Poland, Russia, Russian invasion of Ukraine, Russian missile attacks, Ukraine