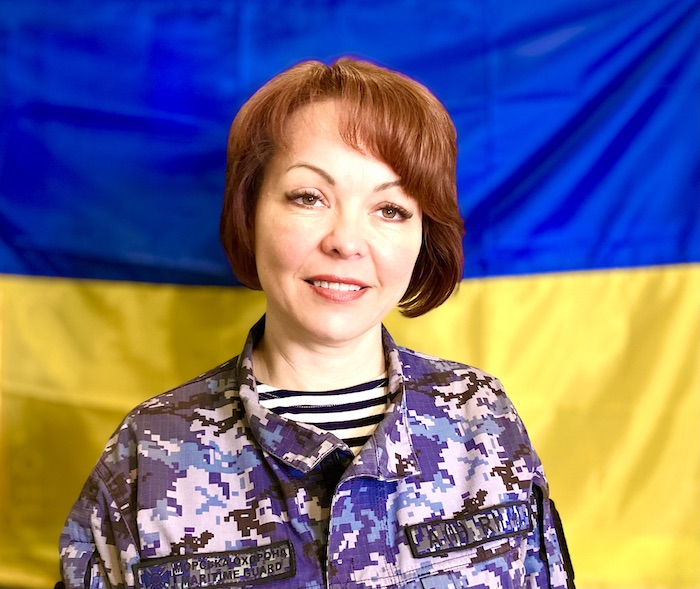 Natalia Humeniuk. Photo: Zarina Zabrisky.
In recent days, Ukraine's Defense Forces have destroyed four Russian artillery pieces, and hit ammunition storage facilities in the Russian-occupied eastern-bank part of Kherson Oblast three times, according to Natalia Humeniuk, head of the Joint Press Center of the Southern Defense Forces.
"For 2-3 consecutive days, there have been no more than 50 [Ukrainian fire] attacks on the right [eastern] bank. This is the result of our work: the destruction of the enemy's heavy artillery over the past two days (4 units), destruction of armored vehicles with which the enemy tried to maneuver units and transport ammunition, three hits on ammunition storage facilities over the past two days. We can say that our work to exhaust them continues and brings results," she said on Espresso TV.
Russian forces regularly shell Kherson City and other settlements in the region from the Dnipro River's eastern bank.
Previously, there were reports that Russian troops confiscated civilian boats en masse.
"There are no more boats that they took from the local population. There are only three or four left, and we are already monitoring them. As soon as they are in the area of impact, they will follow the course of the Russian warship," Ms. Humeniuk noted.
Read also:
Tags: Kherson Oblast