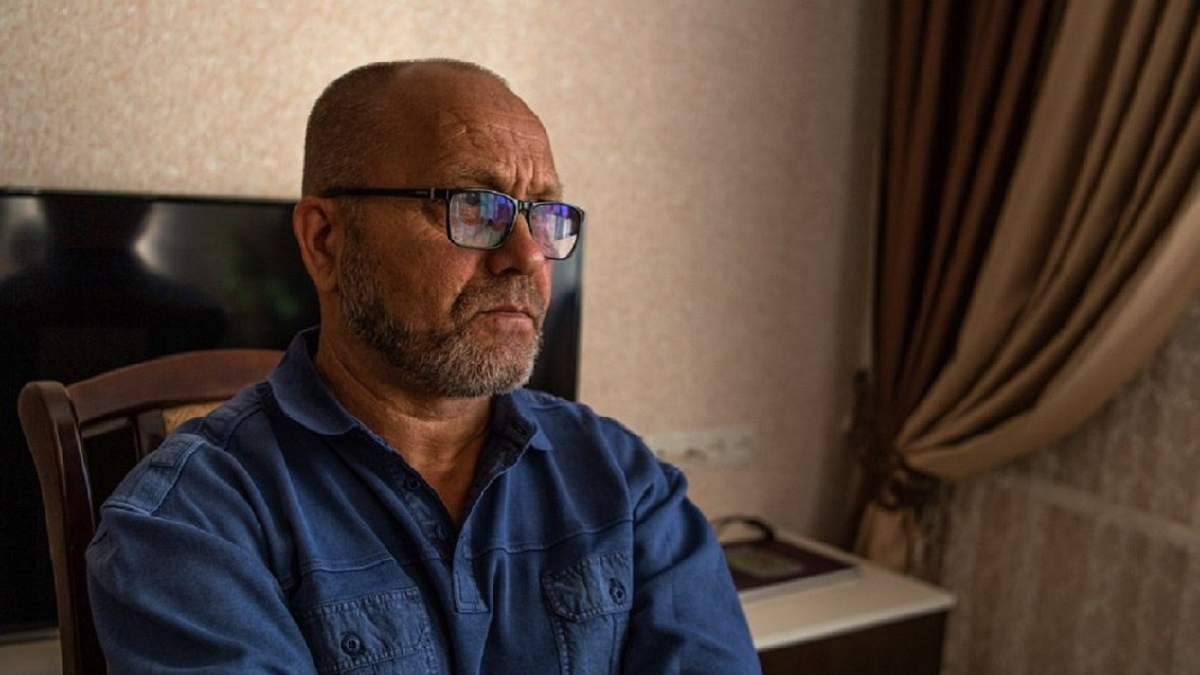 The image shows Crimean Tatar activist Abdureshit Dzhepparov. Source: Suspilne 
On 25 April, Abdureshit Dzhepparov, a human rights defender and activist, was arrested by Russian Security Service in Qarasuvbazar (Bilohirsk) city in occupied Crimea, following a search that lasted for three hours, according to Refat Chubarov, the head of the Crimean Tatar Mejlis.
Chubarov reminded that eight years ago, Islam and Jevdet, a son and a nephew of Dzhepparov, who was nominated for the Nobel Peace Prize in 2020, were also abducted in annexed Crimea. Despite all efforts to find them, their whereabouts remain unknown.
Tags: Crimea, Dzhepparov