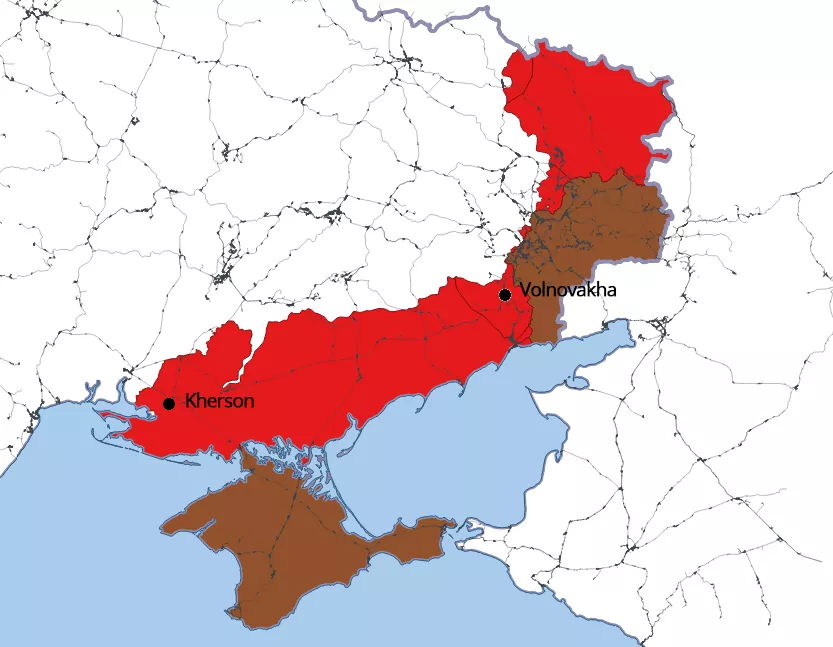 The Crimean bridge explosion that left the bridge inoperable on 8 October leaves the southern grouping of Russian occupation troops in Ukraine without rail supplies, according to journalist Denys Kazanskyi. He explains that there is no direct railroad from Russia through the land corridor to Kherson Oblast. One railroad from the Russian Federation through the land corridor to Kherson Oblast. There is one branch line through Volnovakha, but it runs almost along the front line.
Crimean bridge partially collapses after powerful explosion: LIVE UPDATES
The Russian Army is reliant on railroads to bring supplies to its troops in Ukraine. The Ukrainian Army has consistently targeted Russian supply lines using western high-precision artillery and has managed to effectively cut off the vulnerable grouping of occupation forces on the right bank of the Dnipro in Kherson Oblast by destroying all bridges across the large river.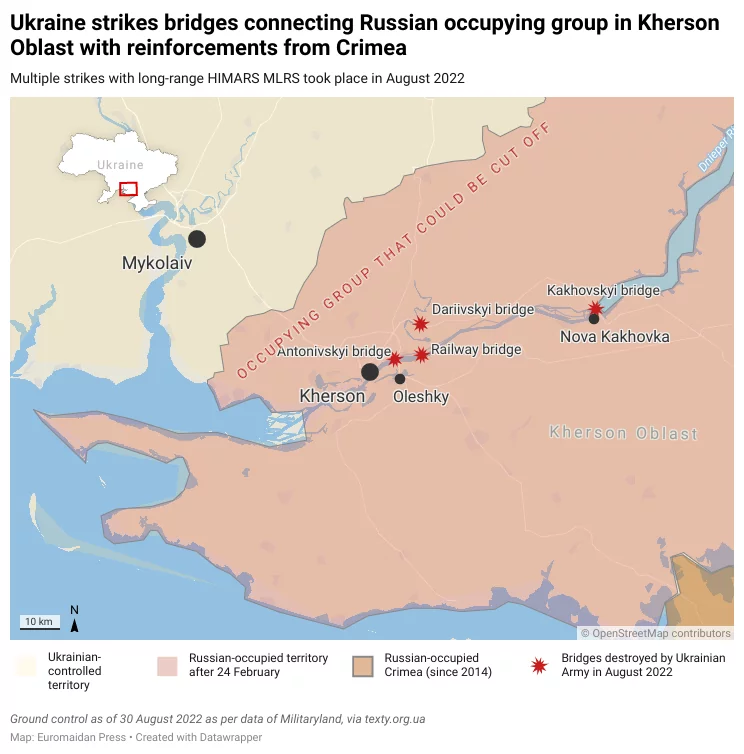 This happens amid a Ukrainian offensive that has liberated large swaths of territory in the country's northeast and south from Russian occupation.
Russian front collapses in Kherson Oblast as Ukraine also continues advancement in country's northeast
Tags: Crimea, Crimean bridge explosion