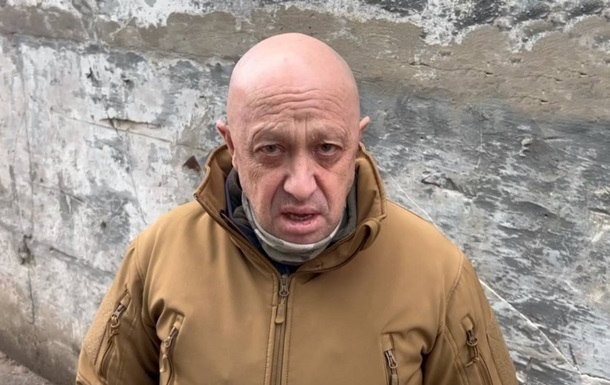 Wagner financier Yevgeny Prigozhin. Photo: topcor.ru 
Evgeny Prigozhin, founder of the Wagner Group, a Russian private military company, stated that Russian mercenaries will no longer take Ukrainian defenders captive, instead opting to "kill all on the battlefield," according to a statement from Prigozhin's press service on Telegram.
Prigozhin made this statement while commenting on an audio recording published on April 23 on the Telegram channel "Razgruzka Vagnera" (Wagner Unloading). The channel claims that the audio features intercepted conversations between Ukrainian Armed Forces soldiers, who allegedly decided to execute a wounded Wagner Group fighter. The recording supposedly captures Ukrainian soldiers speaking Russian with each other. One of them asks what to do with the wounded fighter they "smoked out of the hole," to which another responds "Shoot him."
Ukraine has not commented on the authenticity of the audio recording or the allegations made by Prigozhin's press service. It is currently unknown whose voices are actually recorded on it. However, Prigozhin considers the published recording to be "proof" of the "execution of the prisoner," although he added that he does not know the name of the prisoner who was allegedly shot by the Ukrainian military.
The founder of the Wagner PMC stated that "we will not violate the rules of humanity and will simply destroy everyone on the battlefield."
"We will kill everyone on the battlefield. We will not take any more prisoners," Prigozhin said.
The Wagner PMC, a mercenary group active worldwide, has played a key role in the assault of the Ukrainian city of Bakhmut and sustaining heavy losses there, leading the Russian command to send elite army units, including paratroopers, in an attempt to capture the city.
It is also known for its brutal practices. In a recent video released by the Russian Gulagu.net organization, Wagner inmates were seen confessing to have executed Ukrainian children in frontline cities.
Wagner confesses executing Ukrainian children in Bakhmut and Soledar: "can hardly be called civilians"
Recently, an ISIS-style execution video where Russian soldiers beheaded a Ukrainian POW was shared by Russian channels. An ex-Wagner commander identified his fellow servicemen on that video, after which the EU imposed sanctions on the Wagner group.
Video of ISIS-style execution of Ukrainian POW shared by Russian TG channels
Yet another gory video pictured a Wagner fighter who surrendered to Ukraine being executed by his own with a sledgehammer.
Wagner POW who surrendered to Ukraine executed by his own with sledgehammer
Tags: PMC Wagner