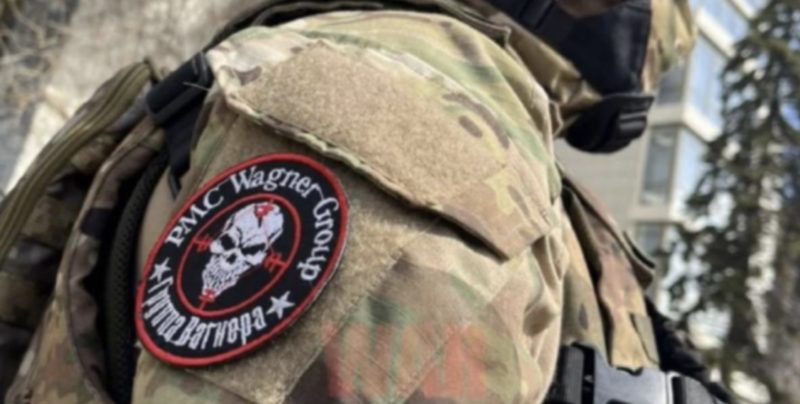 Wagner PMC, an illustrative image/ Source: volynnews.com 
A former commander of the Russian mercenary group Wagner Andrei Medvedev, who defected to Norway in January 2023, identified his fellow servicemen in the video of the beheading of a Ukrainian prisoner of war, according to Vladimir Osechkin, the founder of the Russian human rights group Gulagu.net.
In his interview with Khodorkovsky Live, Vladimir Osechkin said that he had contacted Medvedev, who is in a deportation jail in Norway now, and asked him to comment on the beheading video.
"He definitely identifies his colleagues there, the Wagner PMC fighters, by their characteristic call signs, by the way they talk, by the voice over the radio that he found familiar," Osechkin said.
On the evening of April 11, pro-Russian sources shared a video that purportedly shows Russian soldiers executing a Ukrainian soldier, where a living man is beheaded with a knife.
The faces of the people torturing the man are hidden behind masks. One of them, presumably a Russian soldier, communicates through a radio and gives orders to the other, who carries out the beheading with a knife.
President Zelenskyy has reacted to the video by stressing that Ukraine needs to be given the strength to win so this evil can be stopped.
This is not the first time a video of the cruel treatment of Ukrainian prisoners of war has appeared online. In July 2022, a video was spread on Russian Telegram channels showing two seemingly Russian soldiers castrating and killing a prisoner of war in a Ukrainian military uniform.
In March 2023, a video of the murder of a Ukrainian prisoner of war was spread online. In the video, a man in the Ukrainian army fatigues says, "Glory to Ukraine!" before being immediately shot. In both cases, Ukraine is working to identify the Russian occupiers who executed the POWs.
Such actions against a prisoner of war fall under the definition of a war crime. According to the Rome Statute of the International Criminal Court, war crimes include torture or inhuman treatment, including biological experiments; intentionally causing great suffering or serious bodily harm or injury to health; perfidious killing or wounding of enemy combatants.
Related: