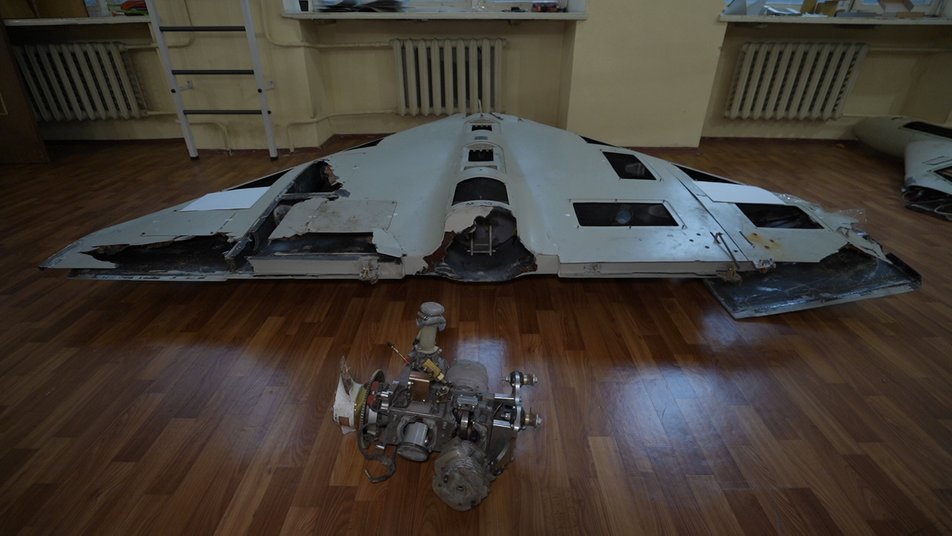 Shahed-136 drone wreckage. Illustrative image 
On 21 April, Russia attacked Ukraine with five Iranian-made kamikaze drones. Of those, Ukrainian air defenses shot down four, Ukraine's Air Force Command says.
"On the evening of 21 April, 2023, at about 19.00, the enemy attacked Ukraine from the southeast with Shahed-136/131 kamikaze attack drones. The air defense forces and means of the Air Command East of the Air Force, in cooperation with the air defense of the National Guard of Ukraine, destroyed four of the five Shaheds," the Command's report reads.
Air raid alerts were declared at about 18:20 all over Ukraine and lasted for 30-40 minutes.
Later, sirens rang in the central and southern regions at about 20:20 and residents of Zaporizhzhia City could hear two explosions some 30 minutes later.
Ukrainian air defenses shot down eight Shahed-type drones in Russian nighttime attack – Air Force Command
Russia intensifies Shahed drone attacks on Ukraine after receiving new batch from Iran
Tags: Shahed-136, Zaporizhzhia