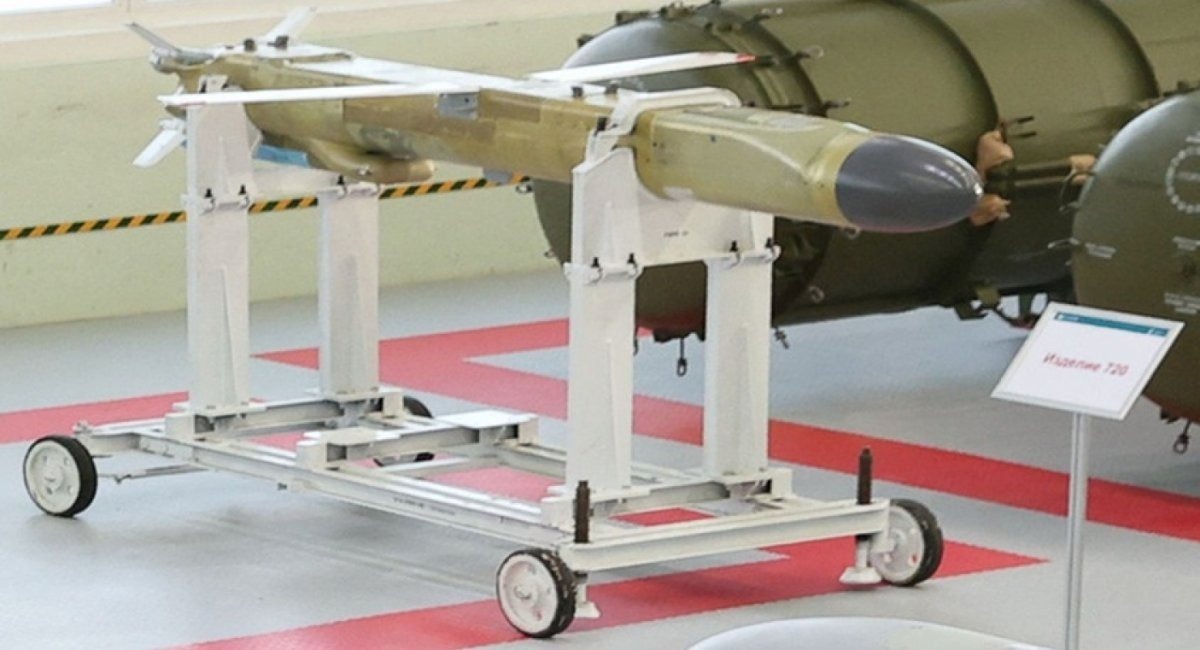 A Russian missile codenamed "Izdeliye 720", which could be a variant of the X-50 missile for mass production, February 2023. Photo via defence-ua.com 
Russia plans to mass-produce Kh-50 cruise missiles, which may indicate the possibility of intensifying missile strikes against Ukraine this fall. Oleksii Hromov, Deputy Chief of the Main Operational Directorate of the General Staff of the Armed Forces of Ukraine, said it during a briefing on 13 April, RBC-Ukraine reports.
"It should be noted that, according to available data, in June this year, the Russian Federation plans to start mass production of strategic air-launched cruise missiles of the Kh-50 type, which will allow the Kremlin to intensify missile strikes on the territory of our country in the fall," Hromov said.
According to Ukrainian media outlet Defence Express, the Kh-50 can be called a "simplified version" of the Kh-101 missiles, which, in theory, can be produced in larger volumes with less serious resource consumption. "However, there is no reliable data that would allow us to say for sure how many missiles of the X-50 type the Ruscists (Russians, – Ed.) will be able to produce in a month," DE adds.
The Kh-101 is a Russian air-launched cruise missile designed for strategic bombers, with a 400 kg warhead, and a range of 2,000-5,500 km.
"This is indeed a new threat to Ukraine. Until now, it was believed that the project of the racist X-50 missiles existed mainly 'on paper,' and even the Kremlin propagandists rarely mentioned this 'Wunderwaffe'," the Defence Express wrote.
Russian sources claim that the Kh-50 missile has the following specifications:
Length: 6 meters
Weight: 1,600 kg
Range: up to 1,500 km
Cruise speed: 700 km/h
Maximum speed: up to 950 km/h
Universal compatibility: designed to be used with all types of Russian strategic bombers – Tu-22M3, Tu-95MS, and Tu-160
Read also: