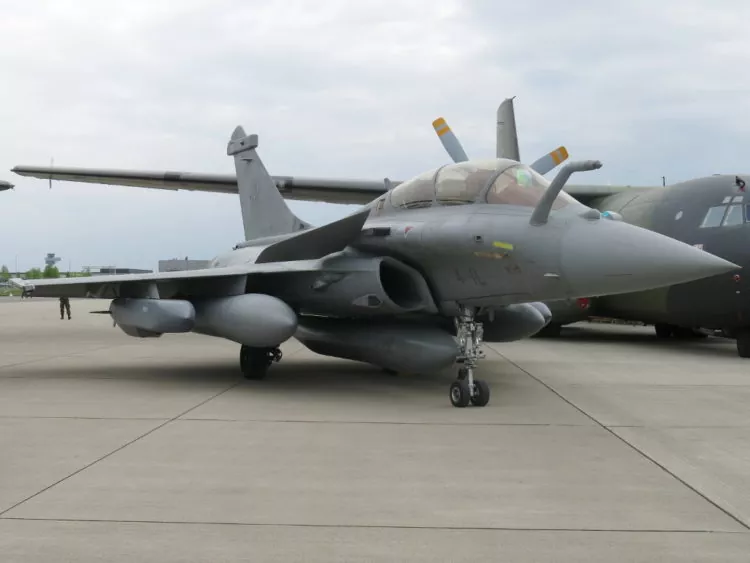 Storm Shadow, Scalp demonstrators mounted on a Dassault Rafale B, registration 337 4-IL, ILA Berlin Air Show 2018/ Source: Wikipedia 
The UK considers including anti-ship or air-to-surface missiles in the next military aid for Ukraine, according to the Times.
The UK Prime Minister Rishi Sunak promised to send Ukraine more military aid following a visit by Ukraine's President Volodymyr Zelenskyy to Britain this week. Discussions over whether this military aid package should include Harpoon anti-ship missiles and air-to-surface cruise missiles Storm Shadow continue within the UK's government, according to the Times.
Ukraine needs long-range missiles to really win the war, country's top generals say
Storm Shadow missiles cost about $1 million per unit and can fire at targets as far as 560 kilometers away. Ukrainian defense sources confirmed to The Times that Ukraine would be prepared to use the missiles to strike Russian-occupied Crimea following a warning from Zelenskyy that longer-range weapons from western allies would strike deep in the occupied territories.
Harpoon anti-ship missile manufactured by Boeing Defense, Space and Security (the subsidiary of the Boeing Company) is a long-range cruise missile that costs $1,4 million per unit and can hit targets within the range of 139 or 220 kilometers depending on the launcher. Harpoons can be launched from fixed-wing aircraft, surface ships, and submarines. Ukraine may use these missiles to hit the Russian Black Sea Fleet stationed in occupied Crimea.
Related:
Tags: Crimea, cruise missiles, Great Britain, long-range weapons, military aid to Ukraine, Russian invasion of Ukraine