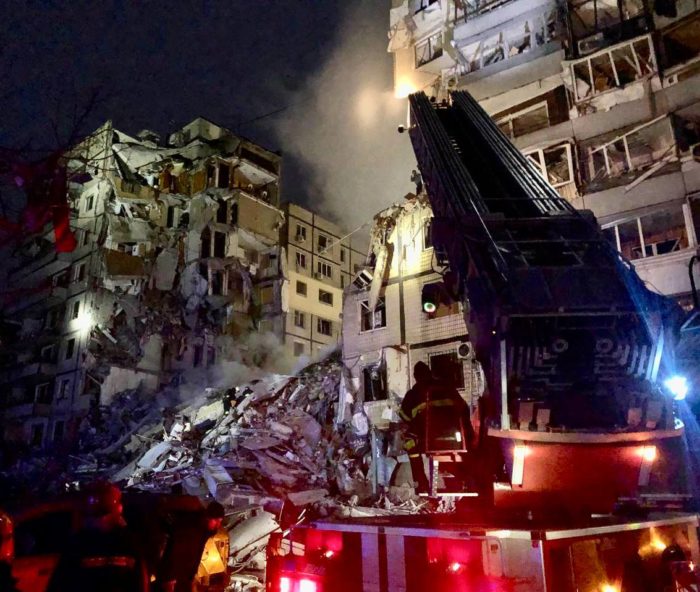 The aftermath of the Russian missile on Dnipro. Photo by Valentyn Reznychenko. 
The first Russian massive missile attack on Ukraine in 2023 targeted residential areas and critical civilian infrastructure all over the country. Ukraine's air defense has managed to down 25 out of 38 Russian missiles today, according to the Air Force Command of Ukraine's Armed Forces.
During today's missile attack, Russia launched 23 Kh-101/Kh-555 cruise missiles from eight Tu-95 strategic bombers from the Caspian Sea and Caliber missiles from warships and submarines stationed in the Black Sea.
Five Kh-59 guided air missiles were launched from the Russian Su-35 fighters. Furthermore, five Kh-22 cruise missiles were also fired from five Tu-22m3 long-range bombers (one of these missiles hit a high-rise building in Dnipro).
Ukraine's air defense downed the following types of Russian missiles:
18 Kh-101/Kh-555 and Kalibr cruise missiles
seven Kh-59 guided air missiles.
Related:
Tags: ballistic missiles, cruise missiles, Dnipro, Russian invasion of Ukraine, Russian missile attacks