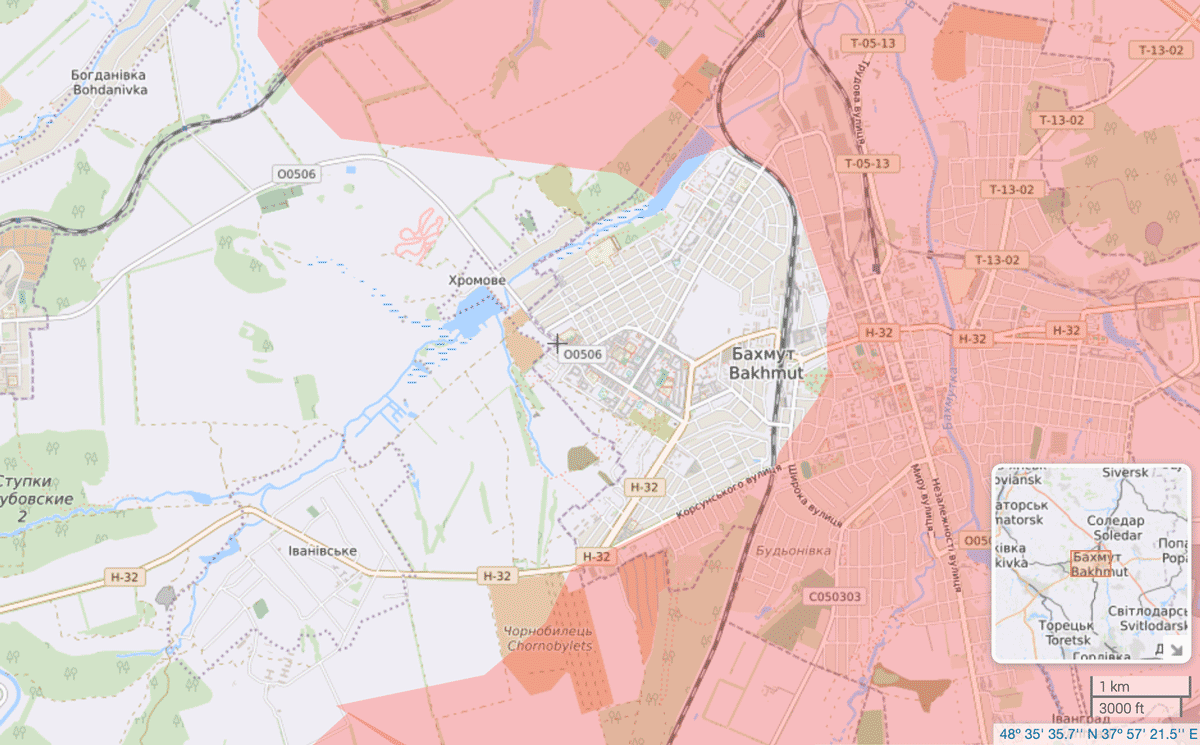 Situation in and around Bakhmut, Donetsk Oblast, as of 10 April 2023. Map: Liveuamap. 
The commander of Ukraine's Eastern Group of Forces, Colonel-General Oleksandr Syrskyi, again visited the Bakhmut sector of the front on 9 April, where he "listened to the commanders of military units and groups about the course of defense and problematic issues that need to be addressed immediately," according to the Military Media Center.
"The actions of our brave soldiers have exhausted the 'Wagnerites,' so the enemy is now forced to engage special forces and air assault units in the battle for Bakhmut. The fighting is fierce on both sides. The enemy has switched to the so-called 'Syrian-style' scorched earth tactics. They are destroying buildings and positions with air strikes and artillery fire. The defense of Bakhmut continues. The situation is difficult but under control," Syrskyi said, commenting on the situation.
Read also:
Tags: Bakhmut, Donetsk Oblast