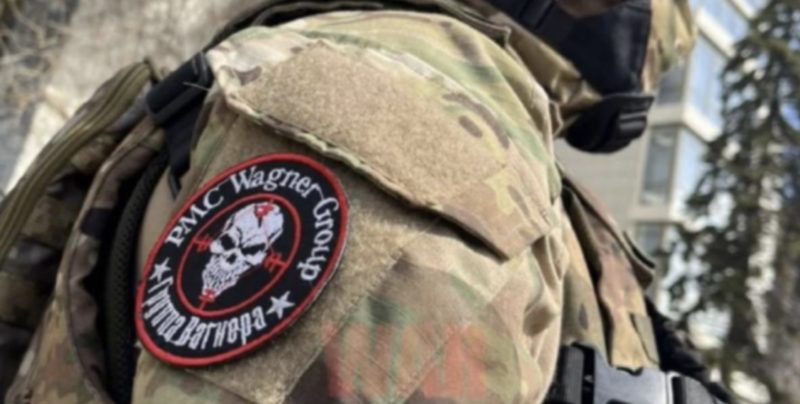 Wagner PMC, an illustrative image/ Source: volynnews.com 
The Russian Wagner Group, owned by Yevgeny Prigozhin, secretly attempts to purchase military equipment via such African country as Mali, the US Department of State spox Matthew Miller said.
Wagner Group may use fake documents for such deals, the State Department spox Matthew Miller told reporters at a regular briefing.
"There are indications that the Wagner Group has attempted to acquire military systems from foreign suppliers and channel those weapons through Mali, which is being used as a third party. So far, we have not seen any indication that these purchases have been finalized, but we are monitoring the situation closely," Matthew Miller said.
Matthew Miller also commented on the incursion from Ukraine to Belgorod oblast in western Russia that took place on 22 May 2023, saying that the US does not encourage attacks outside Ukrainian borders.
"I think it is important to remind the world that Russia started this war. Ukraine has the right to decide how to conduct its military operations. But Russia is the aggressor in this war," Miller stressed.
The US has imposed sanctions against several individuals and organizations supporting the military operations of the Wagner Group. Matthew Miller said that the US government would soon be able to share new information in this regard.
Mercenaries of the Wagner Group take an active part in combat operations of Russian forces in Ukraine, mostly in and around Bakhmut.
On 26 January 2023, the US Treasury Department introduced new sanctions against the Russian mercenary group Wagner and officially designated it as a transnational criminal organization.
The US Treasury Department labeled Russia's Wagner private military company (PMC) as a transnational criminal organization responsible for widespread human rights abuses and war crimes. Wagner personnel have engaged in an ongoing pattern of serious criminal activity, including mass executions, rape, child abductions, and physical abuse in the Central African Republic (CAR) and Mali, the US Treasury Department stated in its press release issued on 26 January 2023.
Related:
Tags: Bakhmut, PMC Wagner, Russian invasion of Ukraine, US sanctions against Russia, USA