Ukrainians' support for the country's accession to the EU and NATO has reached an all-time high, with 82% and 85% in favor, respectively, according to the International Republican Institute's (IRI) all-Ukrainian survey for February 2023.
It indicates that support for Ukraine's NATO membership has reached a record 82%, a 10% increase from June 2022 and a 23% increase from April 2022.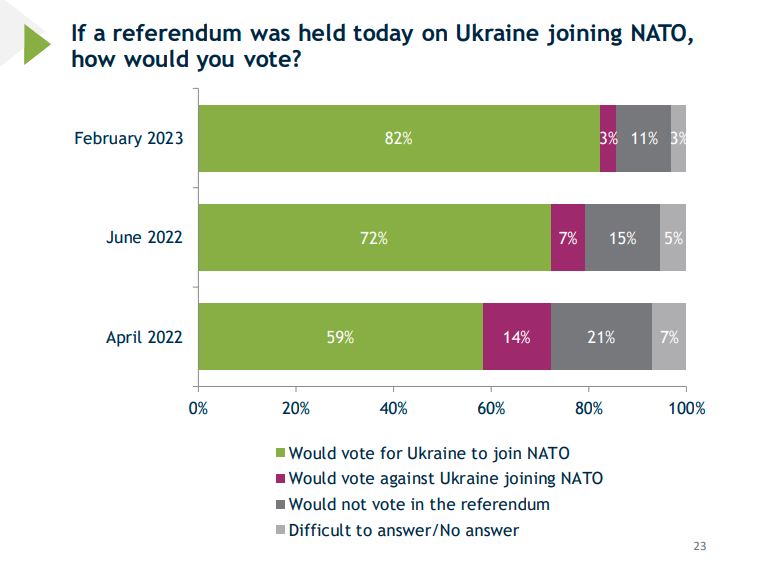 NATO membership is most favored in the West (87%) and the Center (85%), with the lowest support in the East (72%). In the South, 80% support the idea.
The highest support for Ukraine's NATO accession comes from individuals over 51, at 86%, while the 18-35 age group shows the least support, at 78%.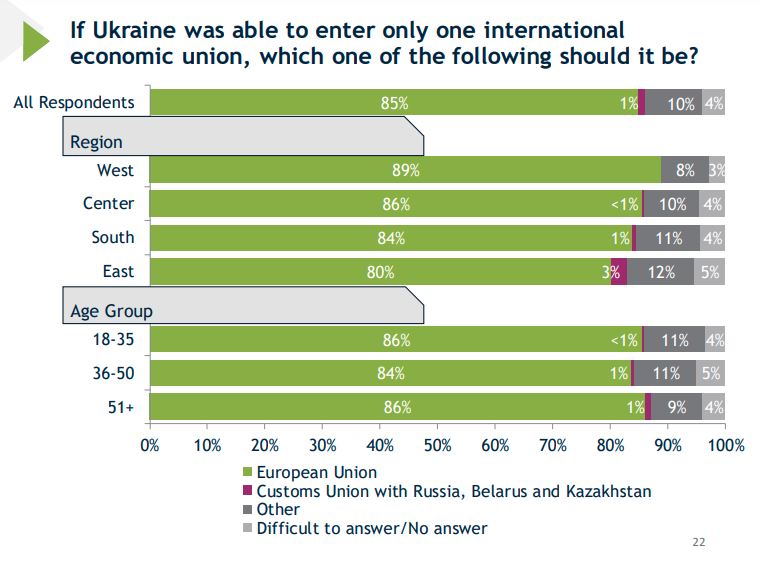 As for joining the EU, 85% of respondents support the idea, compared to 80% in June and April 2022.
EU membership is most popular in the West, with 89% support, while the East has 80% support.
The majority of those in favor of joining the EU belong to the 18-35 and 51+ age groups.
The survey also found that 91% of Ukrainians approve of President Volodymyr Zelenskyy's performance. 97% of citizens believe in victory in the war with Russia, and 74% believe that Ukraine will retain all territories within its internationally recognized borders as of 1991.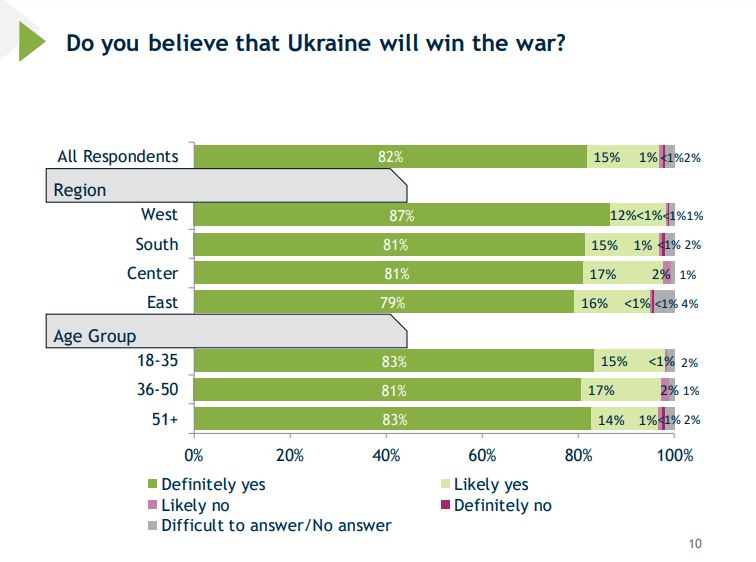 "Despite Russia's incessant attacks during a year of full-scale war, Ukrainians are positive about Ukraine's future and want to participate in the reconstruction process," said Michael Druckman, IRI Ukraine Country Director. "It is the citizens and local authorities who will find the best solutions to revive their cities and towns after the war ends.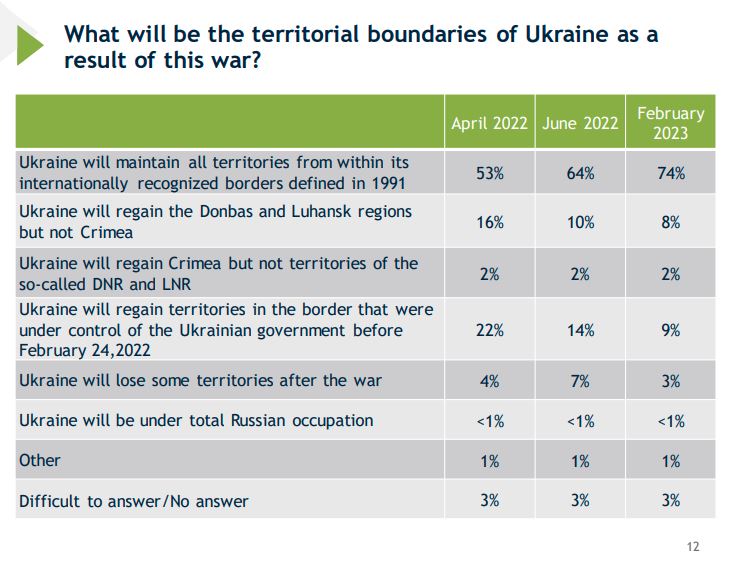 According to the poll, 54% of Ukrainians believe that the decision to rebuild should be made by the residents of the destroyed cities and towns, while 37% support the decision to rebuild by local authorities.
At the same time, Ukrainians believe that Russia should pay for post-war reconstruction. 89% are convinced that the restoration of damaged infrastructure should be funded by confiscated Russian assets or reparations.
This poll is consistent with other polling showing record-high support for NATO membership among Ukrainians.
Record-high 86% of Ukrainians support country's accession to NATO, poll shows