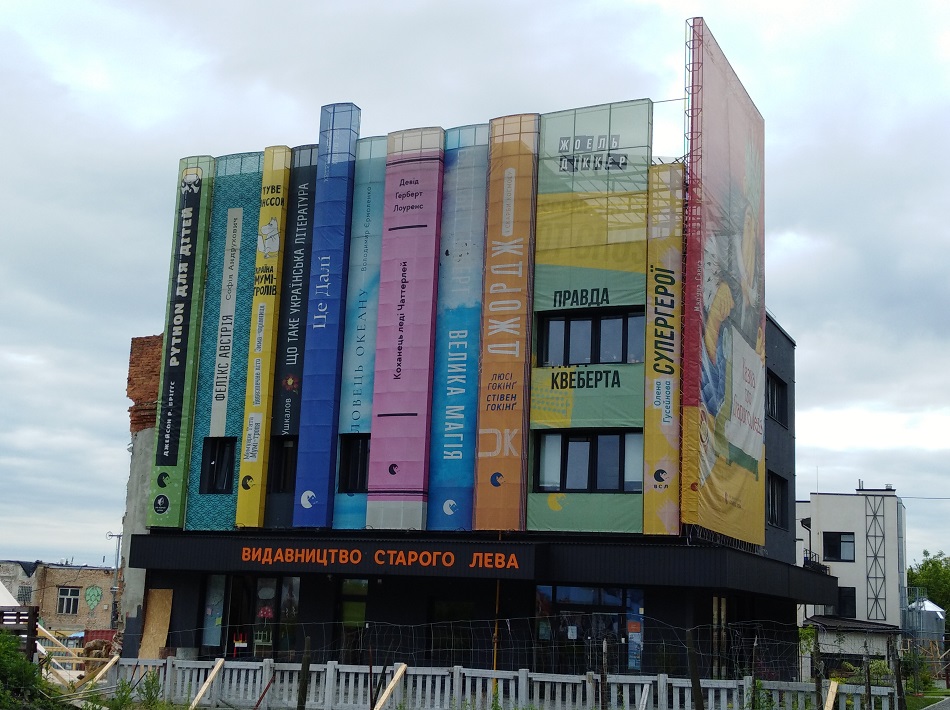 Lviv, Ukraine. Old Lion Publishing House.
Credit: inform-progulka.by 
The Old Lion Publishing House from Ukraine has been selected as the winner for Europe and received Bologna Prize for the Best Children's Publisher of the Year at the Bologna Children's Book Fair.
Established by the Bologna Children's Book Fair in collaboration with the Italian Publishers Association (AIE) and the International Publishers Association (IPA), the BOP – Bologna Prize for the Best Children's Publishers of the Year acknowledged the Ukrainian publisher from Lviv (western Ukraine) one of the top publishing houses in the world and the best in Europe for its creativity, innovation and the quality of editorial choices.
The Old Lion is a Ukrainian publisher that produces books for all the family. The publisher is known for its picture books, poems for children, stories for school-aged children, series for teens, as well as non-fiction books for various ages, and much more.
This is the full list of the 2023 BOP winners:
Africa: Trinta zero Nove (Mozambique)
Asia: Wonder House Books (India)
Caribbean, Central and South America: Editorial Amanuta (Chile)
Europe: The Old Lion (Ukraine)
North America: La courte échelle (Canada)
Oceania: Magabal Books (Australia).
Related:
Tags: culture, Italy, Ukraine, Ukrainian book publishing