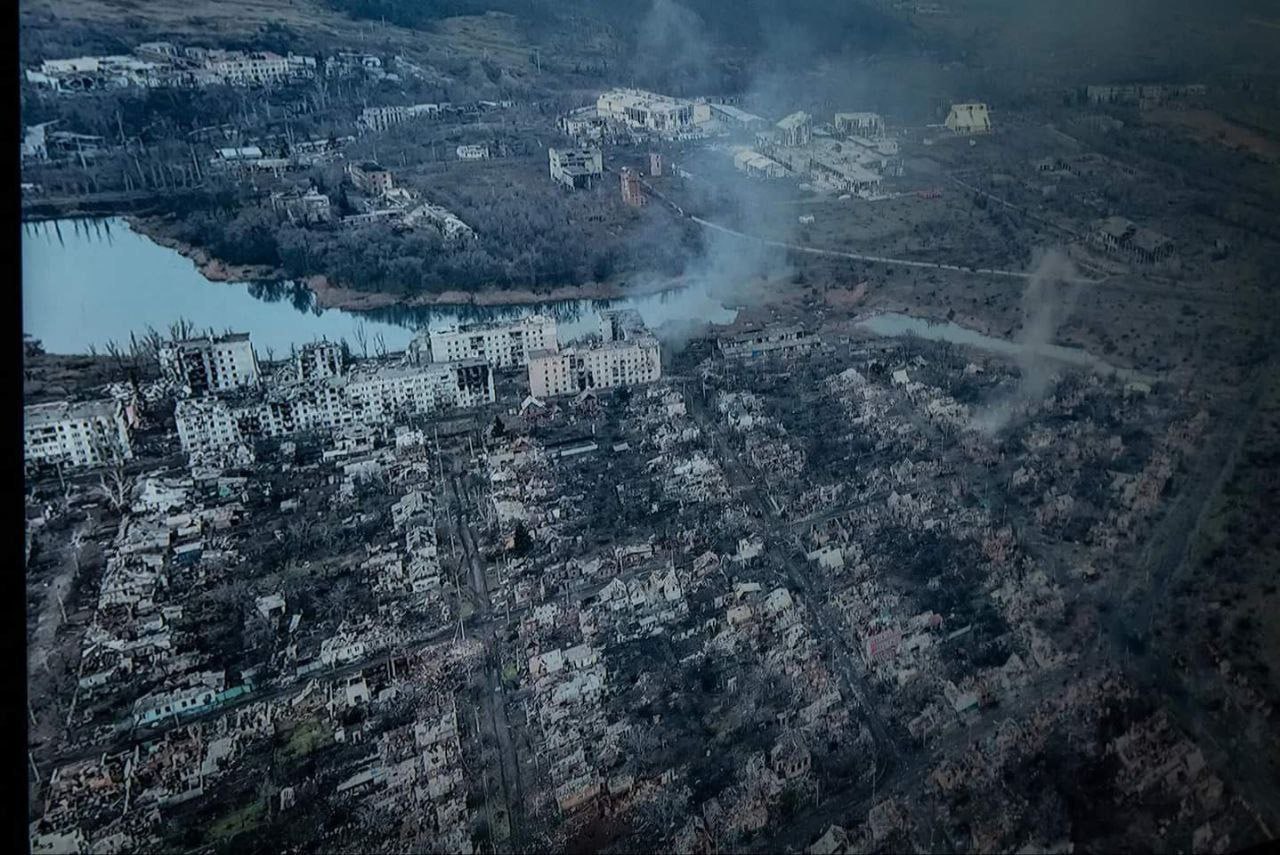 Russia razes Bakhmut to the ground. Photo by UNIAN/Telegram 
Russian forces have taken 20 000 to 30 000 casualties trying to capture Bakhmut in Donetsk Oblast (eastern Ukraine),  according to unnamed Western officials, the journalist of the Guardian Dan Sabbagh said.
"Russia has taken 20,000 to 30,000 casualties in trying to take Bakhmut, killed to wounded ratio could be worse than one to three – Western officials, speaking on condition of anonymity," Sabbagh wrote on Twitter.
Ukraine's top generals in favor of continuing Bakhmut defense – President's Office
Sabbagh noted that his sources shared no equivalent figure for Ukrainian losses in and around Bakhmut. The Western officials that Sabbagh referred to told him that Ukraine's casualties are less than those of the Russian forces lost.
"But others have spoken of five Russians to one Ukrainian and even higher. Hard to assess in this hell on earth fighting," Sabbagh added with a reference to the Western officials he spoke to.
Ukraine stabilized northern defensive perimeter of Bakhmut- British intelligence
Battle for Bakhmut "may well last for another month," or "Ukrainians could decide to leave within a week," the unnamed official told Sabbagh.
Related: