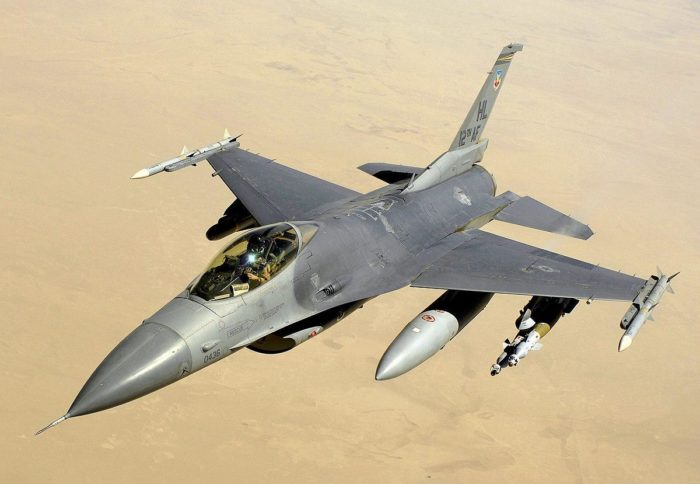 The American F-16 fighter jet. Credit: Wikimedia Commons 
The US is working with Ukrainian pilots in the United States to determine how long it would take to train them to fly F-16 fighter jets, three sources briefed on the matter told CNN.
Two Ukrainian pilots are currently at a military base in the US having their skills tested in flight simulators to see how much time they would need to learn to fly various US military aircraft, including F-16s, according to CNN.
A US military official told reporters traveling with Defense Secretary Lloyd Austin to the Middle East that "there are no updates to provide regarding F-16s to Ukraine" and there are no immediate plans to increase the number of Ukrainian pilots in the US.
Read also: