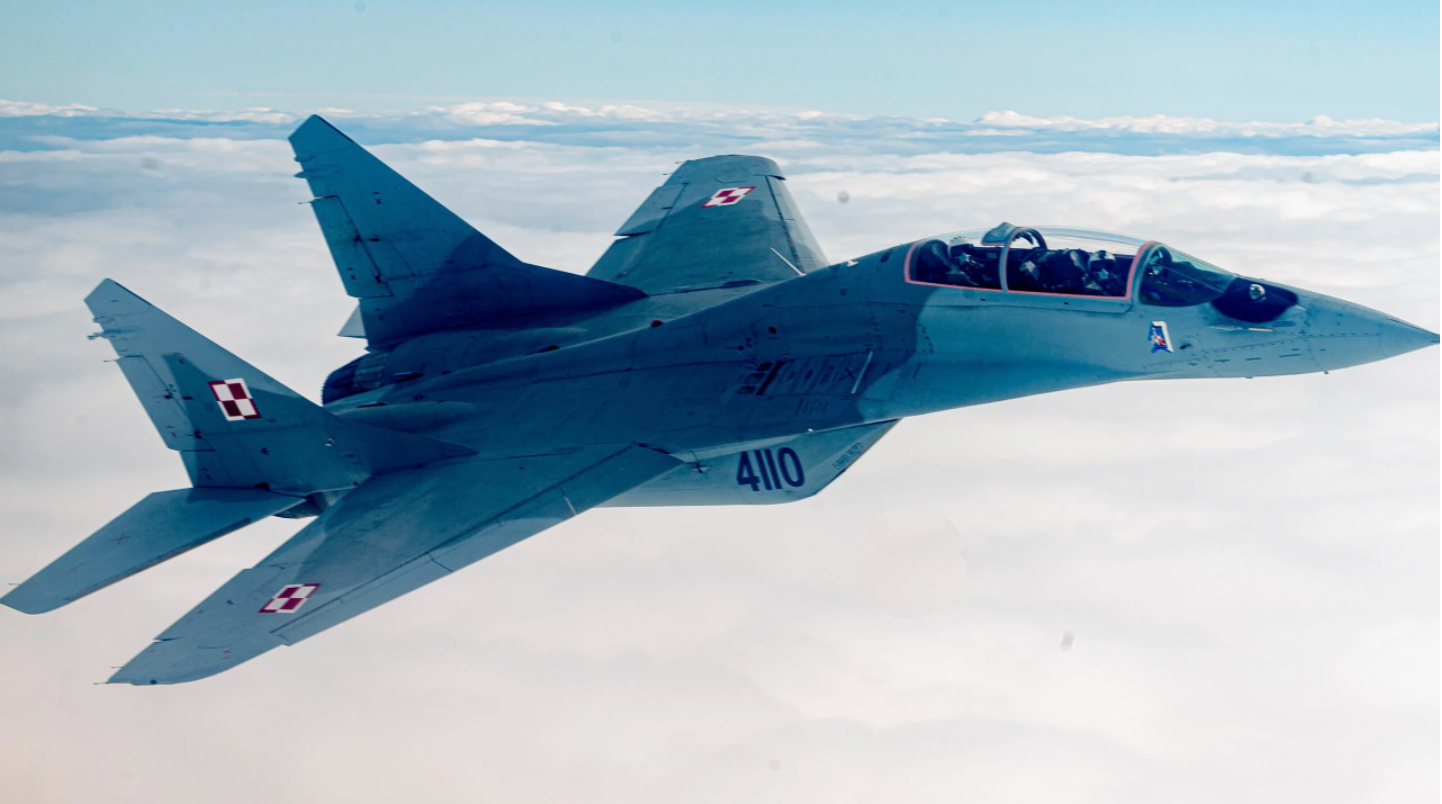 A Polish air force MiG-29 fighter jet, Sept. 21, 2021. Illustrative photo: US Air Force/Edgar Grimaldo. 
In his interview with Ukrinform, Polish President Andrzej Duda said that Poland would consider giving Ukraine MiG-29 fighter jets, which are in service with the Polish air force. At the same time, if a broad aviation coalition is formed to provide Ukraine with F-16 aircraft, Poland will certainly join it.
"The training of Ukrainian pilots [on F-16 jets] requires long months of exercises, there is no doubt about that," he said noting that at the same time, if Mikoyan MiG-29 planes or Sukhoy Su planes are provided to Kyiv, Ukrainian pilots would be "ready to fly them almost immediately."
Therefore, the MiGs will immediately strengthen Ukraine's capabilities.
"Of course, very few NATO allies have MiG aircraft in service. We still have several such planes, and we will look into this issue," Duda said.
"According to Duda, there is a 'problem' with the issue of Warsaw providing F-16 fighter jets to Kyiv, since there are simply not enough of them in Poland, taking into account the scale and overall potential of the country. He reminded that Poland is currently awaiting F-35 and FA-50 aircraft, which have been purchased from the US and South Korea, respectively," Ukrinform wrote.
Read also:
Tags: fighter jets, MIG-29, Poland