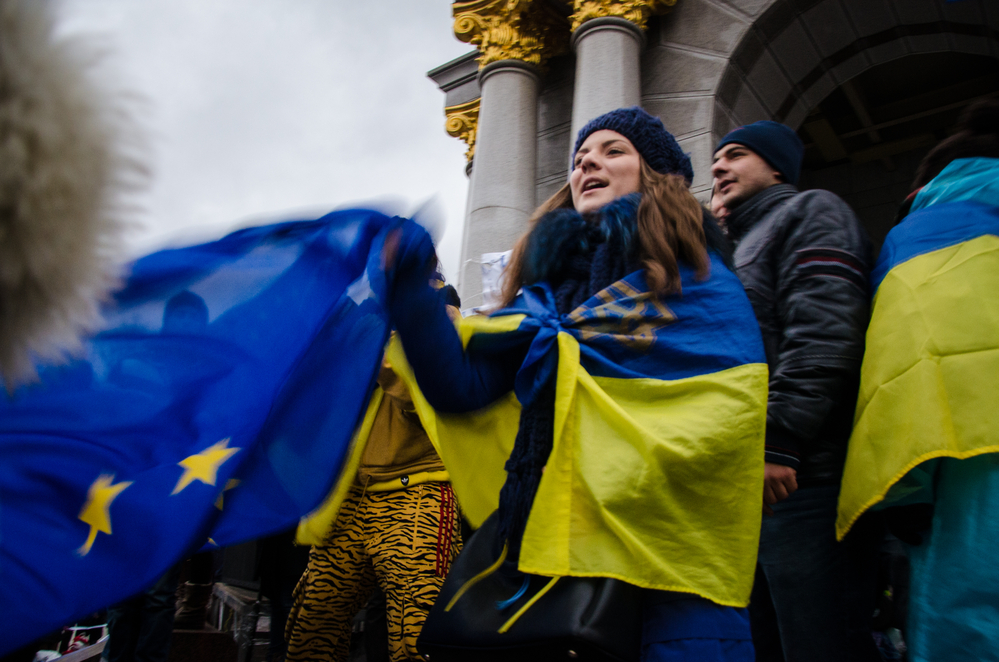 Students wave EU and Ukrainian flags on 26 November 2013 in Kyiv, during the first days of the Euromaidan Revolution.  
The decision to accept Ukraine as a part of the European Union is already made, Josep Borrell, the High Representative of the European Union for Foreign Affairs and Security Policy, claimed at the Munich Security Conference.
"Now it is done. Ukraine is a member of the European Union, European family, European culture, European civilization, and way of living, and this has to be institutionalized," Josep Borrell said.
https://twitter.com/EuromaidanPress/status/1627337882284302339
"To become a full-fledged member of the European Union, Ukraine has to do its homework," Borrell said.
Apart from the European integration of Ukraine, Borrell also mentioned the challenges that the war brings stressing the urgent need to provide Ukraine with ammunition. Otherwise, Ukraine risks losing the war, Borrell warned.
"Much more has to be done and much quicker. There is still a lot to be done. We have to increase and accelerate our military support. It currently takes almost 10 months for the European army to buy a bullet for the calibre of 155mm, almost one year, and almost three years to buy an air-to-air missile. This is not in accordance with the war situation in which we live," Borrell said at Munich Security Conference.
On 23 June 2022, the EU granted Ukraine EU candidate status. To maintain this status, Ukraine has to demonstrate progress in seven steps. And while the negotiation process with the EU is not expected to start during the active phase of the war, the candidate status brings some important improvements for Ukraine right now.
Related:
Tags: European Union, military aid to Ukraine, Russian invasion of Ukraine, Ukraine