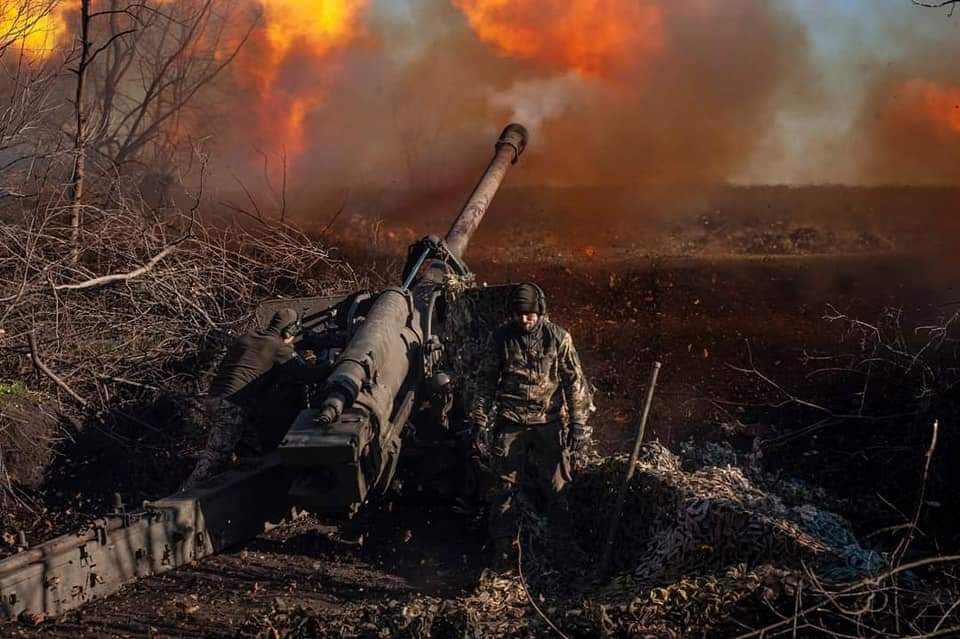 The 93d artillery brigade near Bakhmut. Photo: General Staff 
On 23 March 2023, the European Council issued an official statement to support the urgent delivery of artillery ammunition and, if requested, missiles to Ukraine.
The European Council held an exchange of views with the United Nations Secretary-General Guterres and issued a statement of twelve paragraphs with regard to the situation in Ukraine. The European Union will continue to provide strong political, economic, military, financial, and humanitarian support to Ukraine and its people for as long as it takes, according to the statement of the European Council.
"The European Union and Member States are increasing their efforts to help meet Ukraine's pressing military and defense needs. Taking into account the security and defense interests of all Member States, the European Council welcomes the agreement in the Council to urgently deliver ground-to-ground and artillery ammunition to Ukraine and, if requested, missiles, including through joint procurement and the mobilization of appropriate funding including through the European Peace Facility, aiming at providing 1 million rounds of artillery ammunition in a joint effort within the next twelve months, without prejudice to the specific character of the security and defense policy of certain Member States," according to the statement.
EU greenlights €2 billion plan to boost ammunition supplies to Ukraine
Apart from the military support, the European Council stressed that the European Union remains committed to supporting Ukraine's repair, recovery, and reconstruction, in coordination with international partners.
Related:
Tags: ammunition, European Union, military aid to Ukraine, production of ammunition, Russian invasion of Ukraine, Ukraine