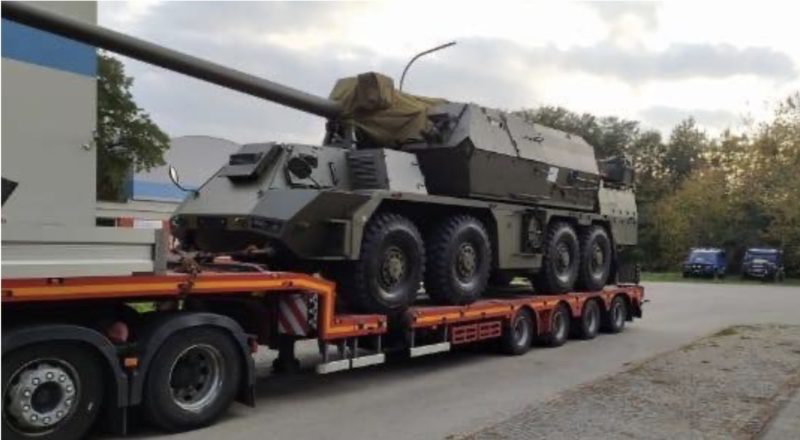 Slovakia sent more Zuzana 2 howitzers to Ukraine, 9 October 2022/ Source: Twitter, Jaroslav Nad 
European Pravda reports that Slovakia has delivered the eighth Zuzana 2 self-propelled artillery system to Ukraine. This delivery was made under the contract, which provided for the supply of eight units of this type of weapon.
The Minister of Defense of Slovakia, Jaroslav Nad, announced it today.
"Slovakia stands firmly with Ukraine that is still which fighting illegitimate agression. The eighth howitzer Zuzana 2 is now safe in hands of Ukrainian armed forces," Nad wrote on Twitter.
https://twitter.com/JaroNad/status/1614974151449800704
In early June 2022, Ukraine and Slovakia signed a contract to supply eight Zuzana 2 self-propelled howitzers through the state joint-stock company Konštrukta-Defence based on a commercial sale agreement.
In August 2022, it was reported that Slovakia sent the first four Zuzana 2 self-propelled howitzers to Ukraine. In addition to the contract for the supply of eight Zuzana 2 howitzers, Konštrukta-Defence will produce 16 more Zuzana 2 howitzers for Ukraine, which will be co-financed by Denmark, Germany, and Norway.
Read also:
Ukraine's victory is the solution to Russia-Ukraine war – PMs of Czechia and Slovakia
Base for repairing Ukraine's western war equipment opened in Slovakia, especially "overfired" Panzerhaubitze 2000
Slovakia ready to send MiG-29 jets to Ukraine, talks underway – Slovakia FM
Slovakia to send Ukraine ammunition for aircraft, 300 generators
Slovakia to send Ukraine ammunition for aircraft, 300 generators
Tags: aid for Ukraine, artillery, Slovakia, Ukraine-Slovakia relations, Zuzana 2