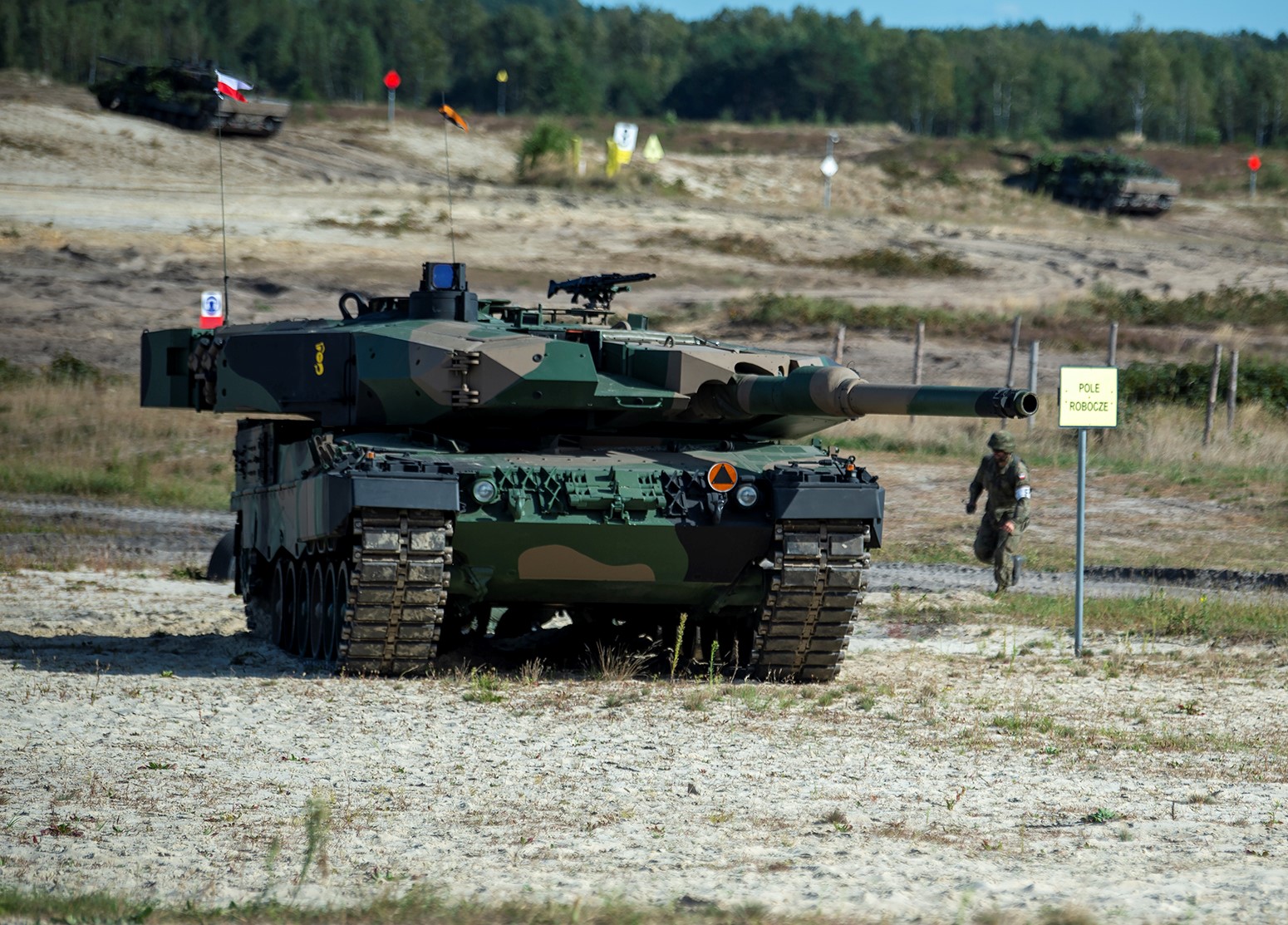 Polish Leopard 2PL tank at excercises, a modernized version of the older Leopard 2A4 tank, phased out by Germany and first acquired by Poland in the 2000s. Photo: gov.pl via Wikimedia Commons 
Back in April 2022, Poland gave Ukraine more than 240 modernized Soviet-era T-72 tanks, now, Poland is considering a request from Ukraine to donate its German-made Leopard main battle tanks, a senior Polish diplomat told WSJ.
The Leopard main battle tanks are much more heavily armored than the armored fighting vehicles France, Germany, and the US have so far offered.
"They are for real considering giving anything just to help Ukraine," a Czech official closely involved in helping ship western arms into Ukraine who confirmed that request told WSJ.
"We need these tanks" – new Ukrainian Ambassador to Germany about Leopard 2 tanks
According to Sławomir Dębski, director of the Polish Institute of International Affairs, a Warsaw think tank close to the Polish government, Poland has more than 240 Leopard tanks, enough for two tank brigades, and plans to eventually unload all of them, which depends on how quickly Poland receives replacement tanks it has ordered from manufacturers in South Korea and the US.
"It's a question of not if, but when," said Mr. Dębski according to WSJ, adding that the Western reluctance to provide tanks was finally diminishing after months of diplomatic pressure. "It's exactly something Poland has argued for, for many months."
In June 2022, Germany rejected the Spanish idea to send 40 Leopard tanks to Ukraine, then in July, Spain was preparing to send to Ukraine 10 Leopard 2A4 battle tanks and 20 M113 armored personnel carriers available in the Spanish army, but said August that those 10 Leopards were tested and found to be in a "deplorable state" after years of not being used.`
Read also:
Bundestag to press on Scholz to supply Leopards after Marders
Ukraine is negotiating the direct supply of Leopard 2 tanks from Germany and there is "reason to hope that the decision will be made" — ambassador
Tags: Leopard 2, Poland, tanks, western weapons