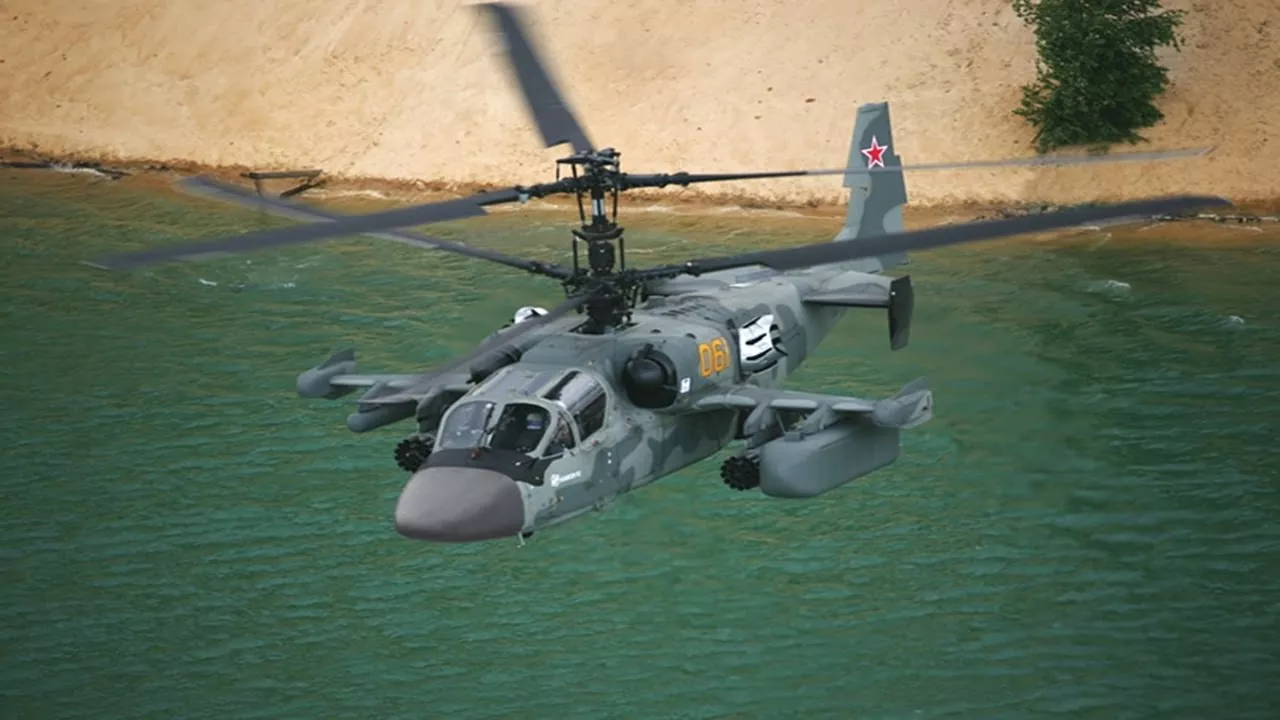 Kamov K-52 attack helicopter operated by the Russian army. Illustrative image. Source: Youtube 
On 26 October, Ukrainian air defenses shot down another Russian Ka-52 strike helicopter, Ukraine's Air Force Command South reported.
"On October 26, around 17:00, a Russian Ka-52 attack helicopter was shot down by a unit of the Odesa anti-aircraft missile brigade of the Air Command South in Beryslav district of Kherson Oblast," the report reads.
On 24 October, the Ukrainian air defense units reportedly destroyed three Russian Ka-52s in the same Beryslav district of Kherson Oblast.
Read also:
Ukraine's Air Force shot down 2nd Russia's attack helicopter on Oct 22
Russian Ka-52 strike helicopter shot down in Kherson Oblast – Ukrainian military
Ukraine's Air Force destroy Russian helicopter over Kherson Oblast
Ukraine shot down five Russian helicopters, 19 drones on Oct 12 – Air Force Command
Tags: Ka-52, Kherson Oblast