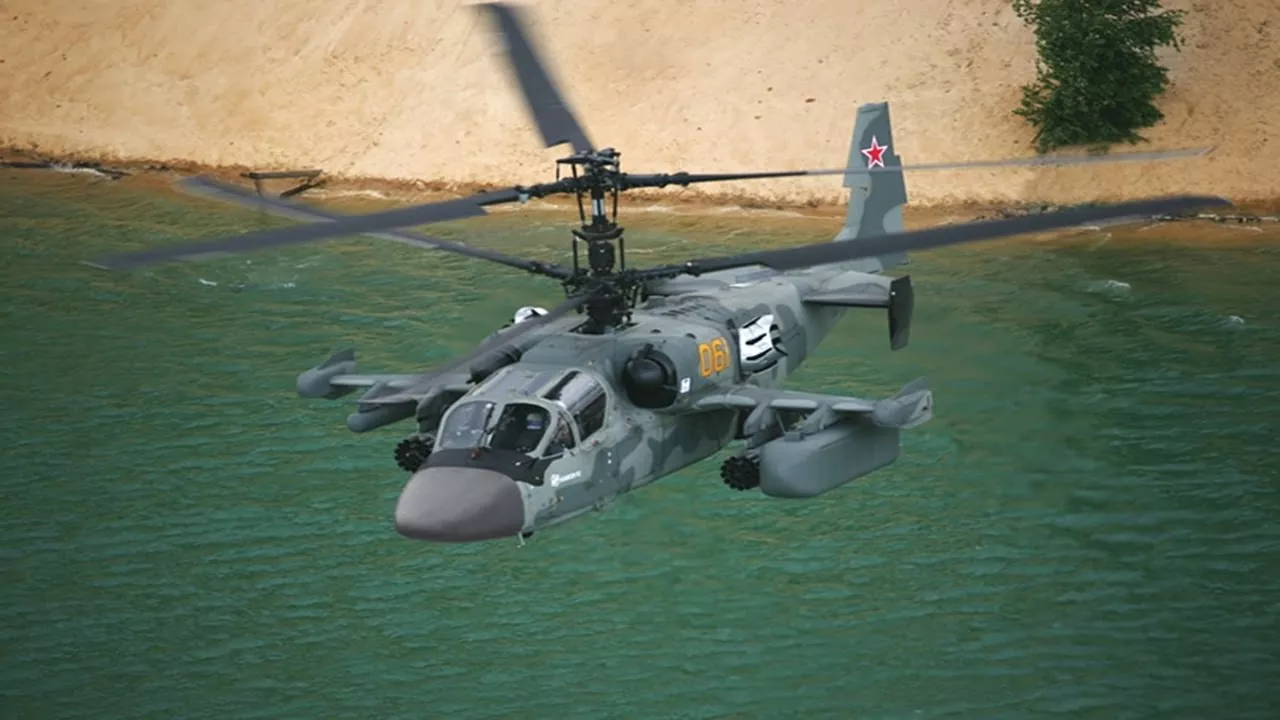 Kamov K-52 attack helicopter operated by the Russian army. Illustrative image. Source: Youtube 
During a 30-minute anti-aircraft combat from 00:00 to 00:30 on 24 January 2023, Ukrainian air defenses destroyed three Russian Ka-52 attack helicopters in the country's east, Ukraine's Air Force Command reported.
In the course of 23 January, from 10:00 to 16:00, anti-aircraft missile units of the Air Force of the Armed Forces of Ukraine destroyed six air targets also in the eastern direction – two Russian Su-25 attack aircraft, a Ka-52 attack helicopter, two Kh-59 guided air-based missiles, and an Orlan-10 operational-tactical UAV, according to the Air Force Command.
Euromaidan Press couldn't independently confirm the reports.
Read also:
Tags: air defenses, Ka-52, Su-25