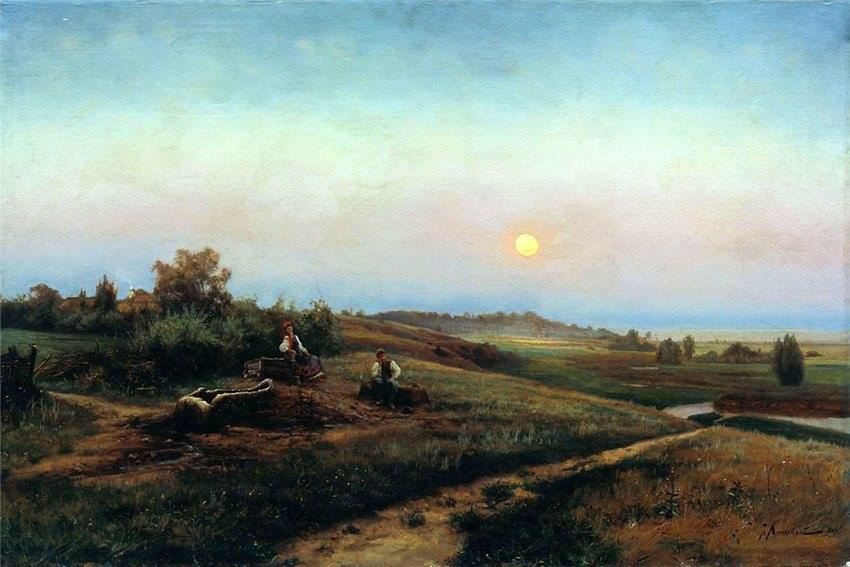 "Ukrainian Evening" by Yosyp Krachkovskyi, 1889.  
Editor's Note
Nowadays you can hardly find a place that has never been depicted in photographs. Some of the locations have become so popular among Instagram-bloggers that authorities have to take protective measures. But how life and surroundings looked like when photography started to emerge?
Here is a compilation of drawings by landscape painters showing life in Ukraine in the late 19th and early 20th centuries.
Read also: Rare postcards depict Ukrainian village life at turn of 20th century
Read also: A glimpse of 1905 Ukraine in true color
---
Read more:
Tags: Art in Ukraine, paintings, Ukraine