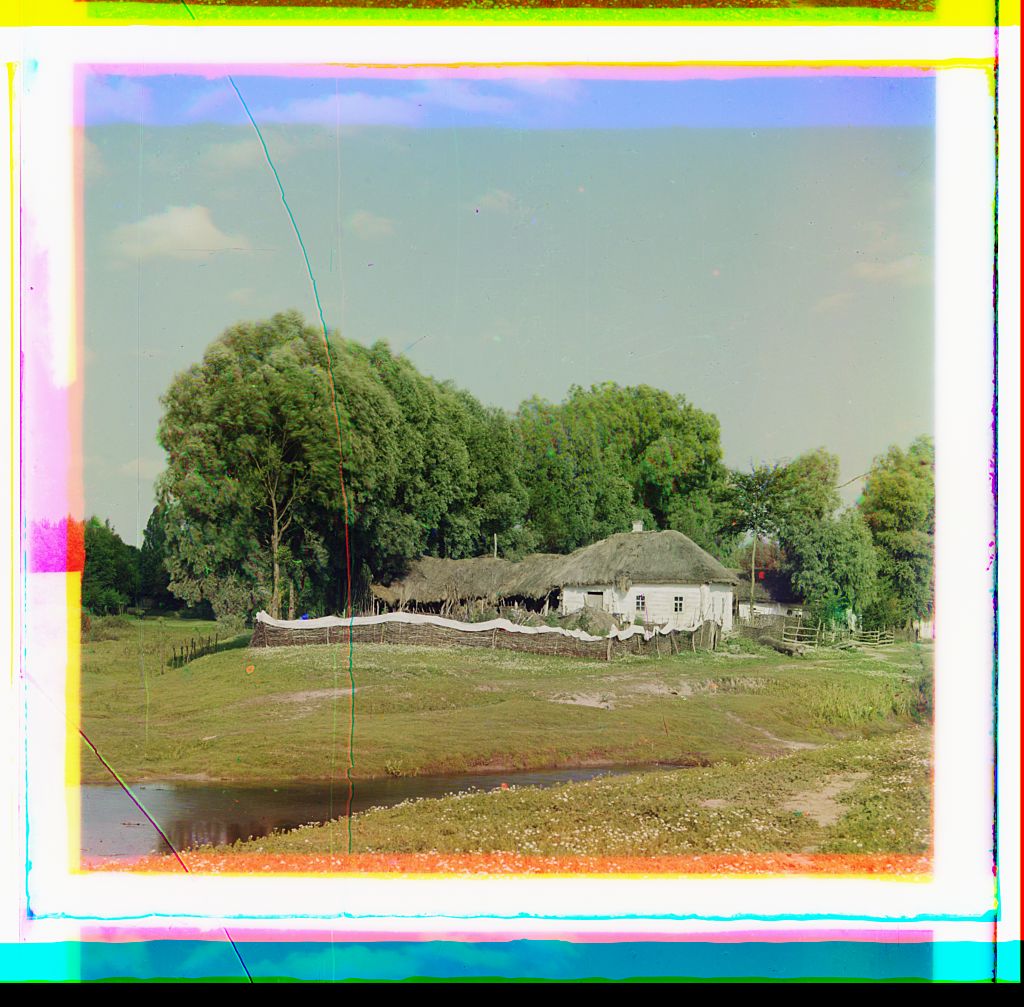 In Ukraine circa 1905-1915. Photo: Prokudin-Gorsky via the Library of Congress
The US Library of Congress hosts a number of unique true-color photographs from modern-day Ukraine made by the photographer Prokudin-Gorsky. The Sergei Mikhailovich Prokudin-Gorsky Collection features color photographic surveys of the vast Russian Empire made between ca. 1905 and 1915. Frequent subjects among the 2,607 distinct images include people, religious architecture, historic sites, industry and agriculture, public works construction, scenes along water and railway transportation routes, and views of villages and cities. An active photographer and scientist, Prokudin-Gorsky (1863-1944) undertook most of his ambitious color documentary project from 1909 to 1915. The Library of Congress purchased the collection from the photographer's sons in 1948.
These modern color renderings were made in 2000-2001 from glass negatives, black-and-white triple-frame images made with color separation filters. They offer us a unique glance of Ukraine circa 1905 in true color.
For other images from the collection of the US Library of Congress, see here: