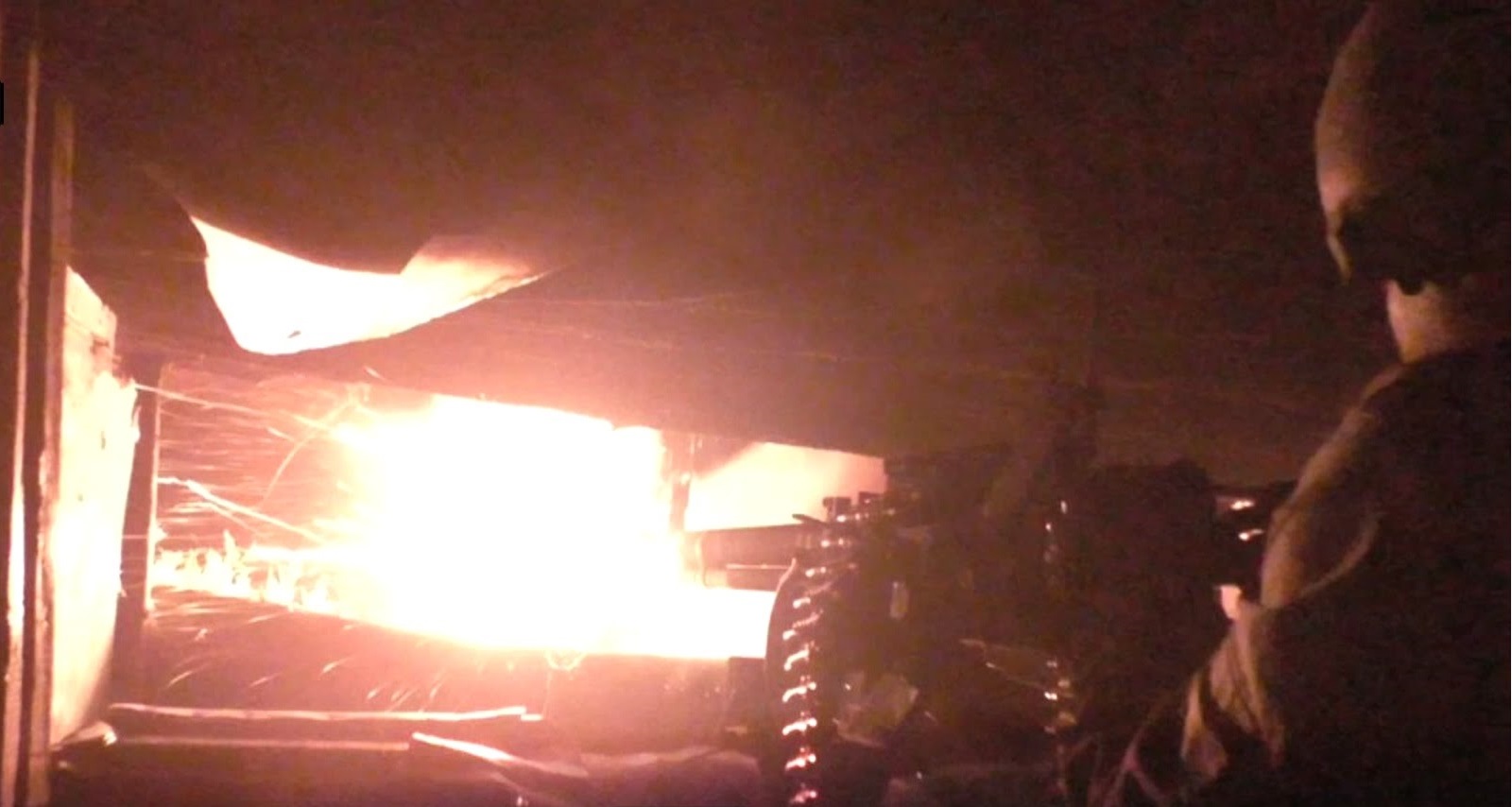 Russian military firing on Ukrainian positions from high caliber machine gun near Donetsk in July 2016. (Image: social media) 
A UN agency says the number of civilians who died as a result of the fighting in the Donbas was higher last month (12) than at any time since August 2015, and the OSCE reports that the number of ceasefire violations there last week was twice as high as the week before.
On the one hand, the numbers of casualties and of ceasefire violations are not so large yet that one must conclude that a new round of serious fighting is now breaking out. These figures may be the kind of statistical anomaly that invariably is part of a murky situation. But on the other hand, there are three reasons to worry that the war may be about to resume in earnest.
First, summer is prime fighting season. Forces on both sides can take advantage of warm weather and relatively dry conditions in order to use force. Any major move would need to begin within the next several weeks if it was to have any chance of being completed before the rainy season in the early fall.
Second, Moscow has at least two reasons for moving now: It can use a new offensive to rebuild unit cohesion among its increasingly restive hybrid military force, and it can point to NATO's decisions in Warsaw as a reason for Russia to respond, portraying the Western alliance as an aggressor in Ukraine rather than a defender against the Russian aggression.
And third and most seriously, the Russian media and especially its nationalist wing – for a typical example, see this – are filled with stories suggesting that Ukraine is planning to stage a provocation in order to rope in NATO into fighting Russia and that Russia must act preemptively to prevent that provocation from working as intended. [This might also mean that the regime in Russia is preparing the informational space to conduct a false flag operation, using its own hybrid forces disguised as Ukrainian military to undermine Ukraine in the eyes of the world. For another indication of this possible scenario, read the earlier report of a Russian procurement of large quantities of fake Ukrainian combat uniforms — Ed.]
---
Related:
Tags: Donbas war (2014-present), false flag operation, International, Military analysis, Russia, Russian military, Russian military threat, Russo-Ukrainian War (2014-present), Special operation