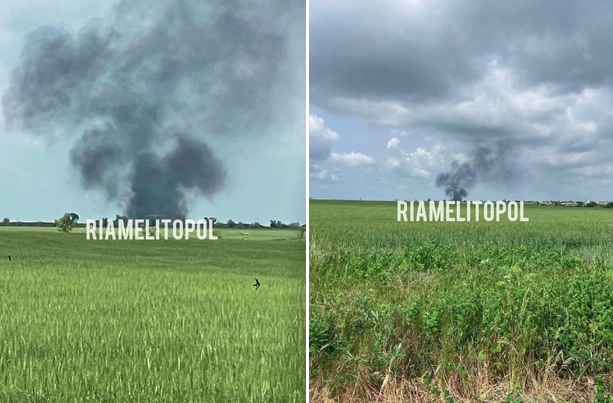 Smoke in the area of airfield in Melitopol. Photos via RiaMelitopol 
Several explosions happened in Russian-occupied Melitopol in Ukraine's south, according to the locals, said Ukraine's Melitopol mayor, who is currently working remotely from the occupied city.
In particular, the local telegram channel RiaMelitopol published several photos of smoke in the airport area. So far, there was no official information about what has exploded. However, these explosions could be a continuation of several Ukrainian strikes in the Russian rear, in particular in the airfield of Berdiansk, in Mariupol, Oleshky, and Donetsk, which happened this week.
Tags: Melitopol