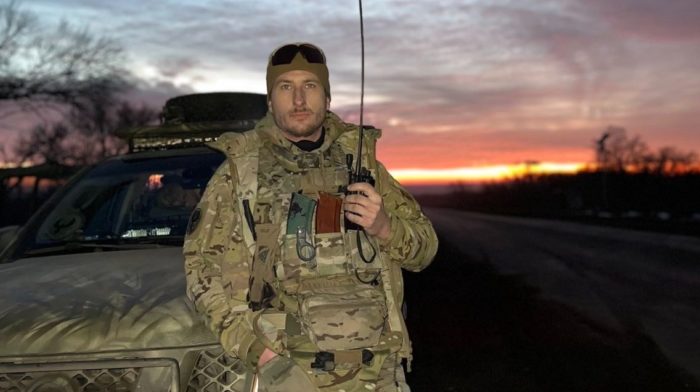 Credit: Project Phoenix Tactical Care 
The initiative Project Phoenix Tactical Care reported on the death of its founder, Taylor, who was injured in March in Donbas. The initiative trained Ukrainian soldiers and rescued the wounded from the battlefield. Here is how Taylor's colleagues remember him:
"Taylor embodied the finest Czechoslovak traditions. Alongside his work in combat medicine, he tirelessly organized humanitarian aid, delivering supplies to inaccessible areas, extracting civilians, and coordinating countless volunteers from the very first day of the war. We will deeply miss his sharp intellect, extensive experience, and profound knowledge in the field of warfare.
Since the onset of the war, Taylor selflessly dedicated his personal and professional life, financial resources, and sleep to help others. When speaking of the deceased and wounded, his eyes were filled with compassion. Through his actions, he repeatedly showed us that it is worthwhile to strive for a better world, and even in the most challenging moments, it is possible to uphold moral values and act with humanity.
We miss his dark humor amidst the falling missiles, his ability to inspire others, his tactfulness, and his skill in defusing conflicts. He rarely mentioned his own accomplishments. His dedication, strength, and love continue to inspire us to become better individuals and assist those in need. Taylor's unwavering determination and personal courage, rooted in principles of justice and freedom, serve as an example for us all."
Taylor suffered shrapnel wounds in mid-March during an artillery shelling in Donbas while assisting in evacuating a wounded Ukrainian soldier. At the time, the Czech Ministry of Foreign Affairs reported that the injured individual's condition did not allow immediate evacuation.
The medical worker was evacuated to the Prague Central Military Hospital in early April.
Tags: Czech, Help, paramedics, Volunteers