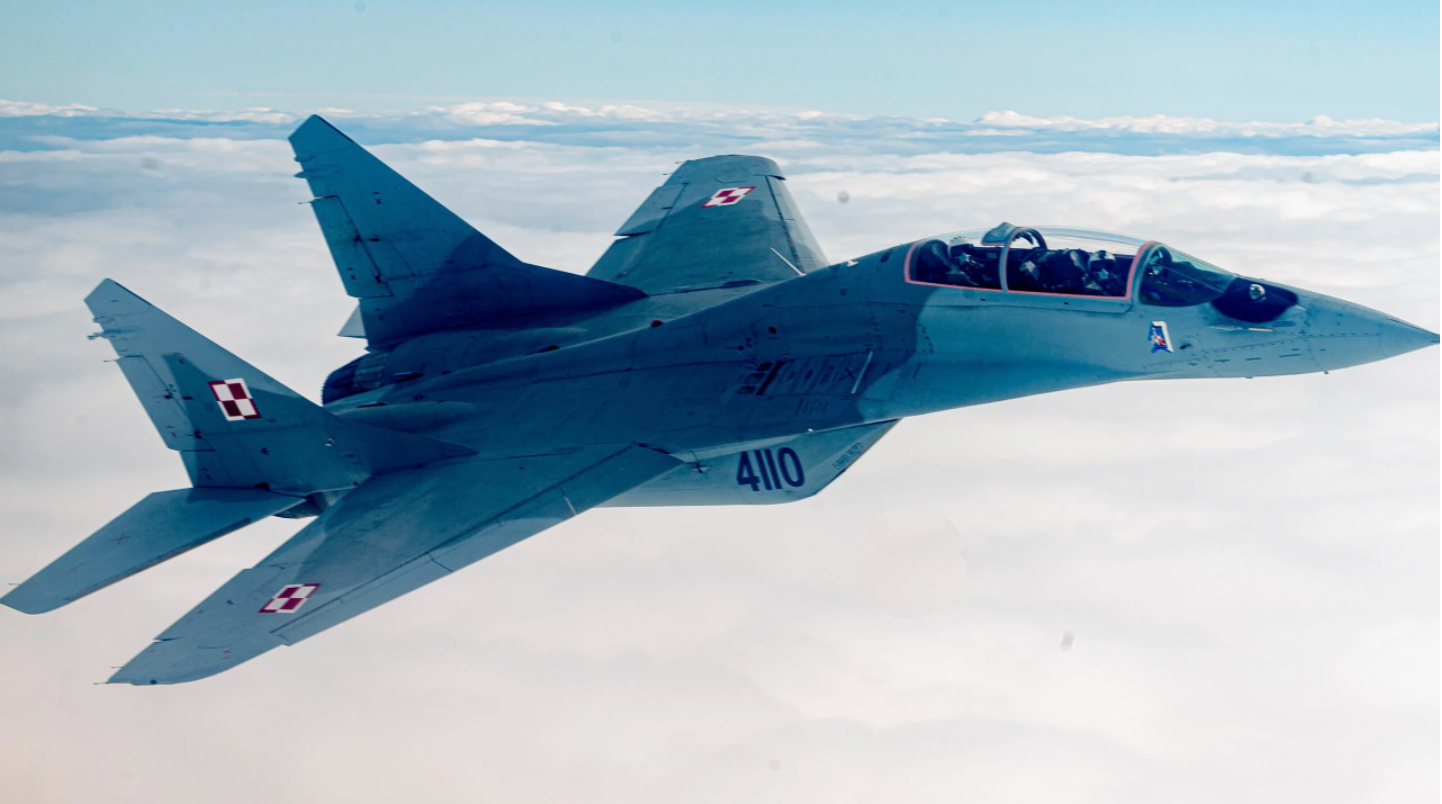 A Polish air force MiG-29 fighter jet, Sept. 21, 2021. Illustrative photo: US Air Force/Edgar Grimaldo. 
Poland has already transferred ten Soviet-era MiG-29 fighter jets to Ukraine as part of its military support. This was announced by Polish Defense Minister Mariusz Błaszczak during his visit to Canada, according to Ukrinform.
"We have handed over 10 MiG-29 aircraft to Ukraine," he said.
Poland was planning to transfer a total of 20 MiG-29s to Ukraine, and purchased 48 South Korean FA-50 aircraft.
Read also: