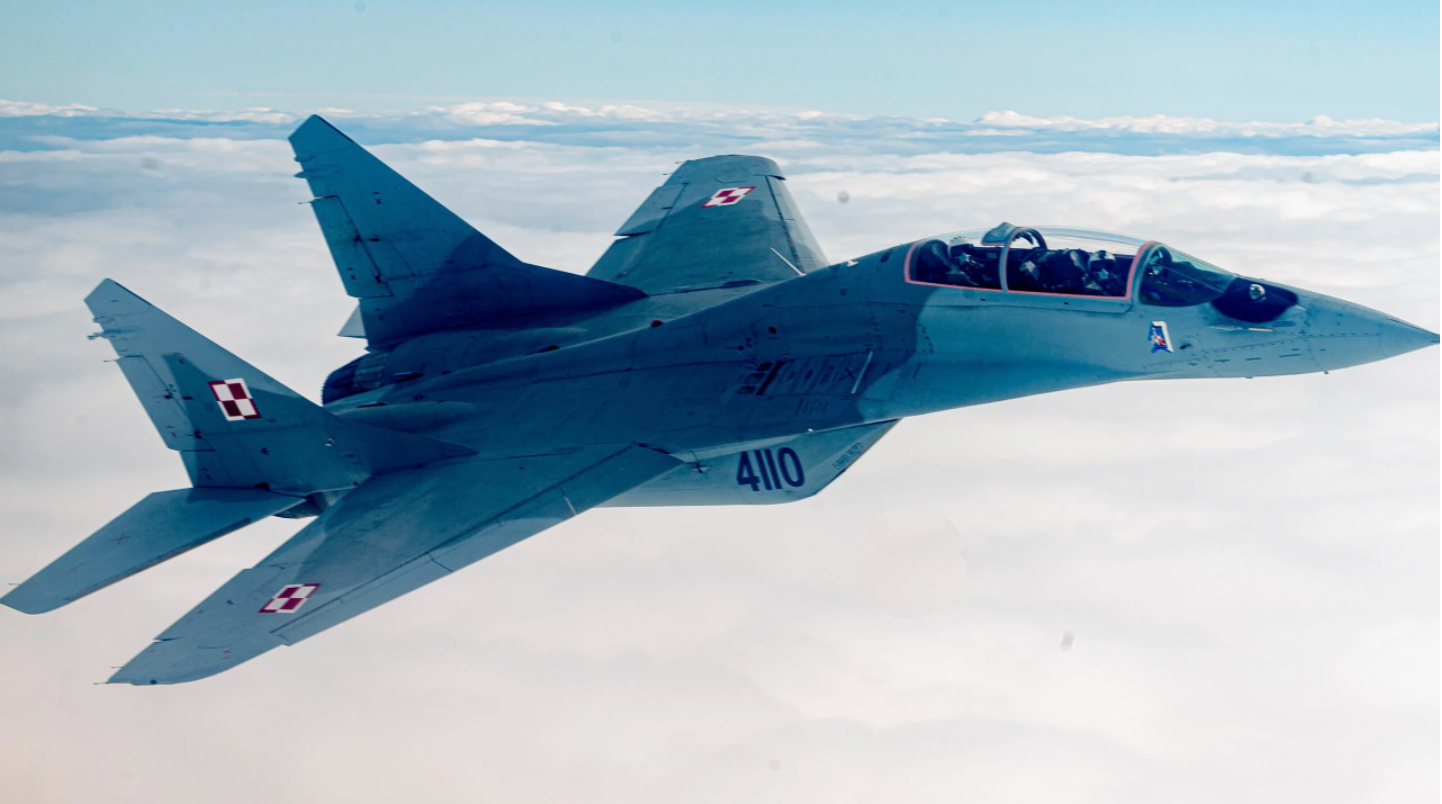 A Polish air force MiG-29 fighter jet, Sept. 21, 2021. Illustrative photo: US Air Force/Edgar Grimaldo. 
Amid renewed appeals to Western countries for fighter jets for Ukraine, Slovakia is considering giving Ukraine 10 of its 11 Soviet-made MiG-29 planes — with the 11th reserved for a Slovakian museum, according to Slovak Defense Minister Jaroslav Naď. A final decision is expected within days or weeks, AP reports.
Ukraine's Air Force is still using MiG-29s, while Slovakia grounded its MiGs last summer due to a lack of spare parts and maintenance experts.
"We will never use the MiGs anymore," Naď said. "They have no real value for us. If we give them to Ukraine, they can help save their lives."
Ukrainian President Volodymyr Zelenskyy directly requested the planes from Slovakian Prime Minister Eduard Heger at a European Union summit in Brussels in February. If Slovakia agrees, it will be the first NATO member to do so, according to AP.
Slovakia can start negotiating the supply of Soviet MIG-29 planes to Ukraine after Zelenskyy's request – Prime Minister
Slovakia ready to discuss the transfer of its MiG-29 fighters to Ukraine
Ukraine's victory is the solution to Russia-Ukraine war – PMs of Czechia and Slovakia