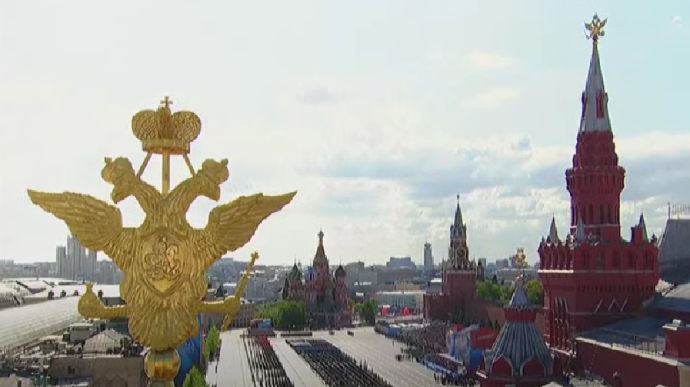 The aerial part of Russia's Victory Day parade in Moscow's Red Square and several other Russian cities was cancelled, officially due to weather conditions, according to Russian Interfax.
According to the Russian Ministry of Defense, 11,000 servicemen participated in the military parade at Red Square on 9 May 2023. The mechanized column reportedly included 131 units of modern military equipment, as well as historic equipment represented by a Soviet tank – T-34-85, which led the mechanized column.
The canceled aerial part of the military parade was also reported in St. Petersburg. Aviation equipment also did not participate in the Victory Day parades in Yekaterinburg, Novosibirsk, and Samara, as reported by the press service of Russia's Central Military District.
In Rostov-on-Don, the only air parade in southern Russia was expected to take place, involving over 40 crews of combat aircraft and helicopters. However, the press service of the Southern Military District told Interfax that the air part of the parade ultimately did not take place, without specifying a reason.
Putin's regime conducts the parade on Victory Day (this day traditionally marks the end of World War II, which Russia considers "The Great Patriotic War") on 9 May 2023. Ukrainians refer to this day as the Day of "Victory Madness" in the state that initiated a bloody war against Ukraine.
Tags: Russian strategic aviation, Victory Day, Victory parade