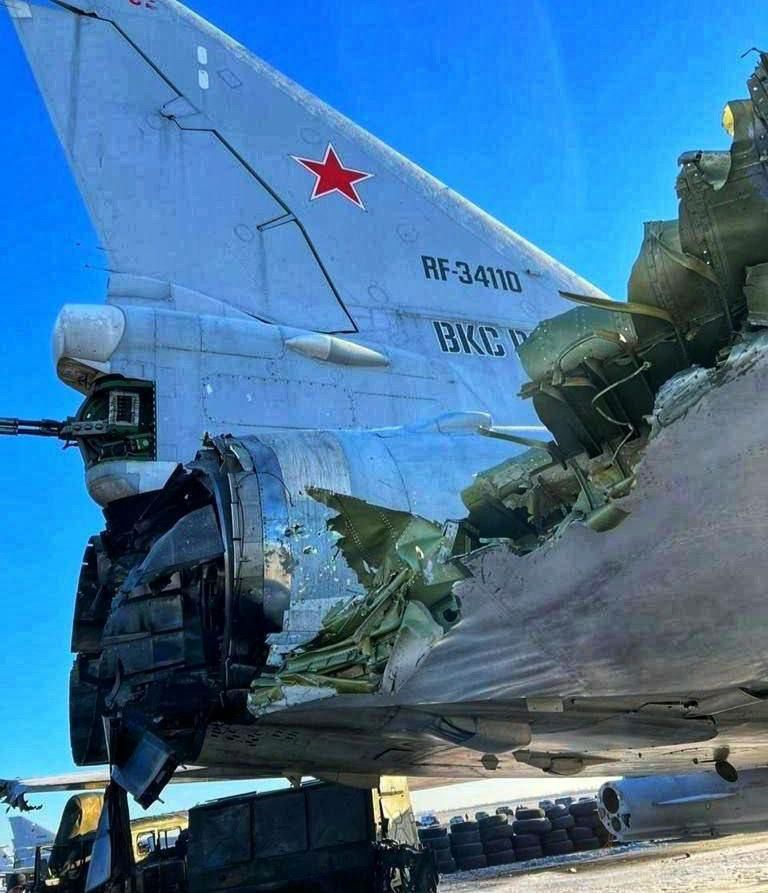 Damaged Russian Tu-22M3M at Dyagilevo airbase, Ryazan Oblast, Russia. 5 December 2022. Source. 
On 5 December, Ukraine executed its most brazen attack into Russian territory in the nine-month-old war on Monday, targeting two military bases hundreds of miles inside the country, using unpiloted drones, according to the Russian Defense Ministry and a senior Ukrainian official, The New York Times reported.
"The drones were launched from Ukrainian territory, and at least one of the strikes was made with the help of special forces close to the base who helped guide the drones to the target, said the official, speaking on condition of anonymity to convey sensitive information," NYT wrote.
Explosions reported in airfields of strategic aviation bases of Russia
Russia claims Ukraine targeted its remote airfields with UAVs; Ukraine neither confirms nor denies