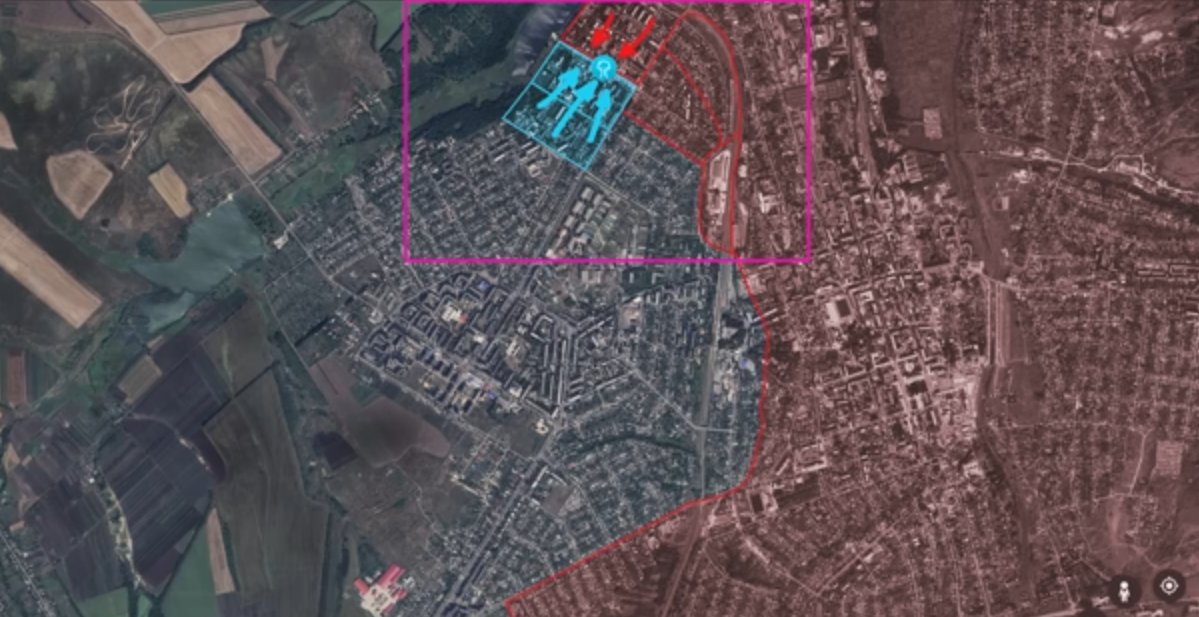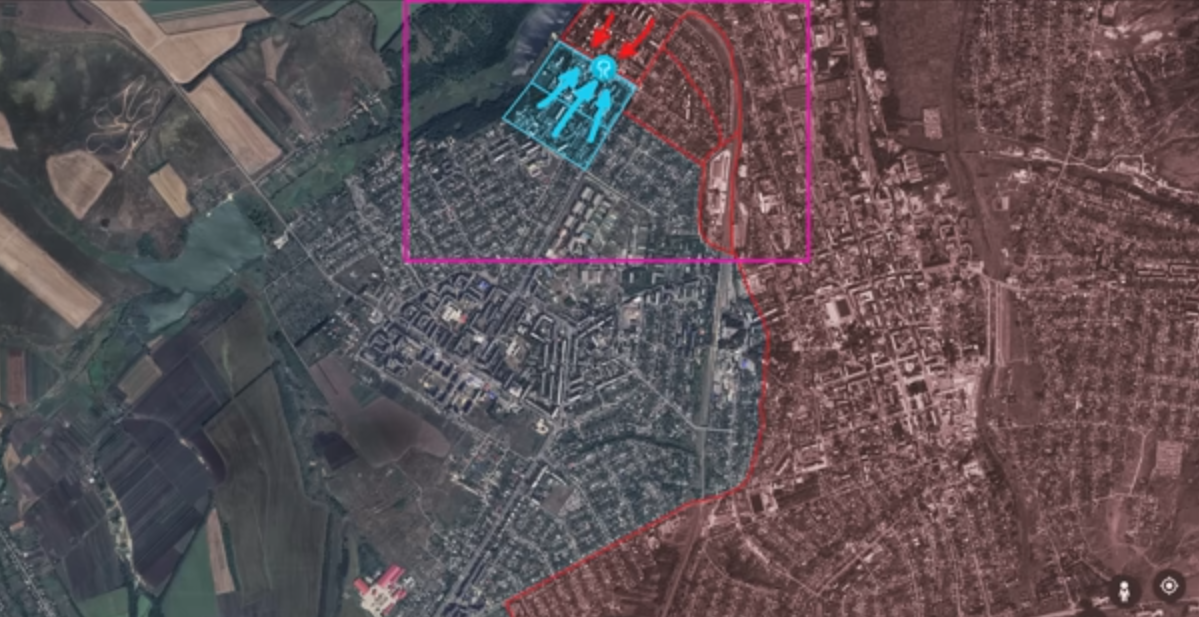 The area in the northwest of Bakhmut was the epicenter of fighting for Bakmut on April 18 2023. 
Before April 18, Russian troops conducted a massive offensive and gained a lot of ground in the north-western urban area of Bakhmut in Ukraine's Donbas.
However, their achievements were short-lived since Ukrainian troops dragged Russians through the artillery kill zones and conducted a successful counter-attack on 18 April, recapturing most of the quarters they lost.
A Ukrainian fighter from the Aidar battalion first stated that Ukrainians recaptured at least half of the high-rise buildings on the north-western edge of the city. Later, footage of the explosion was published, showing how the municipal Department of Culture was reduced to Rubble in a controlled explosion conducted by Ukrainian forces. This suggests they could return control over the second half of the high-rise buildings. This information was indirectly confirmed by Russian forces that showed how Russians were trying to cross the alley before the high-rise quarter.
By destroying the municipal Department of Culture in the middle of the alley, Ukrainians significantly complicated Russian assaults because this building was the only thing that covered them.
The control over the high-rise quarter on the edge of the city also allows Ukrainian to maintain fire control over the areas near Chromove, not allowing Russians to cut the main supply road.
In another quarter recaptured by Ukrainians, Russians conducted heavy artillery shelling and then used guided aerial bombs. A Ukrainian fighter from the Aidar battalion reported that after Russian strikes, this residential area with small houses had been almost completely wiped out. Neither Ukrainian nor Russian troops could stay there.
Russians also changed their tactic and are assaulting Ukrainian positions using artillery fire on a very narrow section of the front and then sending a human wave to try and capture a quarter. If it doesn't work, then they repeat the procedure.
The central part of the frontline in Bakhmut stabilized. Russians are still struggling to break through Ukrainian defense near the train station. Ukrainians are currently controlling small part of the city in the west, including several high-rise quarters.
Tags: Frontline update