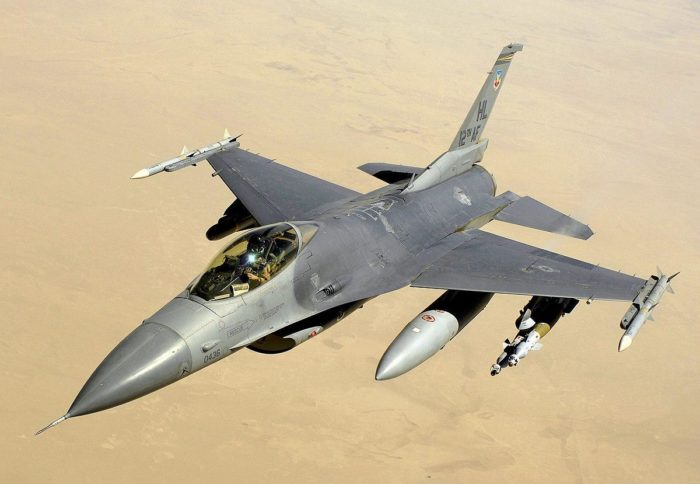 A F-16 fighter jet. Credit: Wikimedia Commons 
Ukraine needs the F-16 fighter jets, as well as more Patriot and SAMP/T air defense systems, in order to effectively defend against the Russian aircraft dropping modernized high-explosive bombs. The spokesman for the Air Force Command of the Armed Forces of Ukraine, Yurii Ihnat, said it during a nationwide telethon, according to Ukrinform.
Russia drops dozens of GPS-guided bombs on Ukraine every day, Ukraine's Air Force spox says
He warns that as Russia depletes its strategic missile stocks, FAB-500 general-purpose bombs are being modernized with GPS navigation for precision targeting
"Our systems… hit at a maximum range of 75 kilometers – these are the S-300, and the Buk – at a range of 40 kilometers. Thus, the enemy, without flying into the air defense zone, at a distance of 50 kilometers from the combat line or the state border, fires these bombs, and they hit the frontline area more and more," Ihnat said.
This is a new challenge, and Ihnat suggests that while additional Patriot or SAMP/T air defense systems in specific locations could help address the new challenge, F-16 fighter jets capable of launching missiles up to 180 kilometers would be the most effective solution.
​Russia used its JDAM-ER bomb kit analog to attack Sumy Oblast, wreckage shows – Defense Express
Read also:
Tags: F-16, Ukrane Air Force