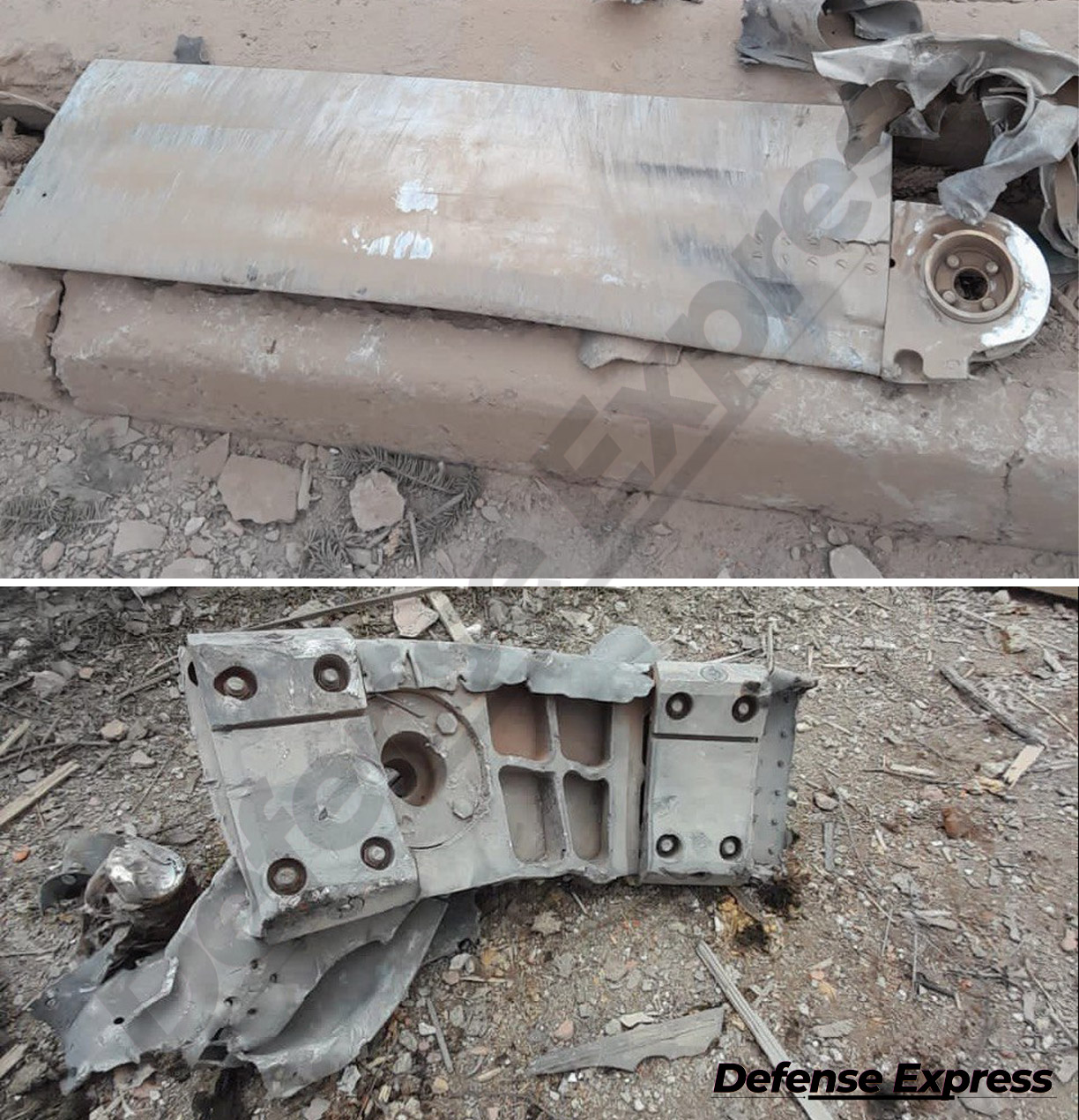 The wreckage of Russian kit analogous to JDAM-ER that transforms the FAB-500 M-62 bomb into a gliding bomb with satellite navigation. Sumy Oblast, 24 March 2023. Image: Defense Express
 
Russia used the analog of the JDAM-ER smart bomb kit to attack Sumy Oblast overnight into 24 March 2023, Defense Express (DE) reports.
Russian Su-35s launched guided air bombs at Sumy Oblast, killing two civilians
The Air Force Command of the Armed Forces of Ukraine says Russian Su-35 fighter jets launched 11 bombs. Photos obtained by Defense Express show that at least some of the bombs were Russian analogs of the American JDAM-ER guidance kit that converts unguided bombs into precision-guided munitions.
The Russian guidance kit transforms the FAB-500 M-62 bomb with a high-explosive warhead into a glide bomb with satellite navigation, "as indicated by [the] wing shape and fastening system. It is unknown whether there is an inertial navigation system," DE says.
Defense Express
reported
the first documented usage of this Russian kit in Ukraine on 12 March 2023, as Russian aircraft used it to bomb the northwestern part of the Russian-occupied city of Donetsk, although the bomb didn't explode back then. The photos from Donetsk showed the wreckage of the same kit that was used to attack Sumy Oblast on 24 March.
Defense Express wrote that remnants of the flight control module would allow identifying the kit's navigation system:
"If there is only satellite navigation, GPS and GLONASS interference will be a way to resist the attacks with these analogs. However, the most effective option is to destroy the carrier," DE concludes.
Read also:
Tags: Russian attacks, smart bombs, Sumy Oblast