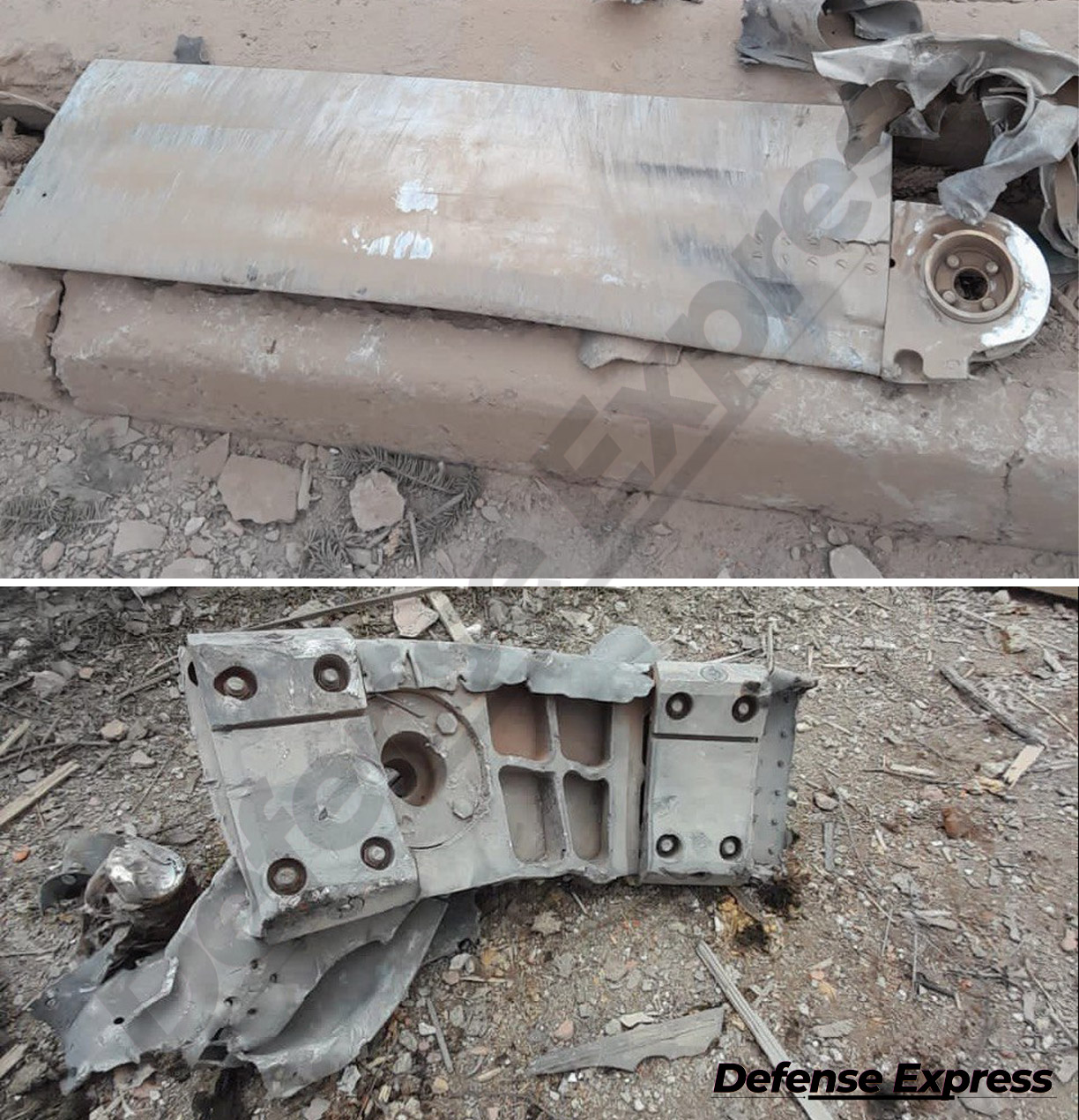 The wreckage of Russian kit analogous to JDAM-ER that transforms the FAB-500 M-62 bomb into a gliding bomb with satellite navigation. Sumy Oblast, 24 March 2023. Image: Defense Express
 
Russian Aerospace Forces use 20 guided bombs against Ukraine every day, and there is nothing that Ukraine can do to defend itself from this threat. Ukraine's Air Force spox Yurii Ihnat said in his interview on Ukrainian TV, Ukrainska Pravda reported.
"The enemy uses planning bombs that can fly tens of kilometers (up to 70 kilometers). Russia is using up to 20 bombs a day along the entire frontline, dropping them from Su-35 and Su-34 aircraft that are not within the range of our air defense. We must respond promptly to this threat," Yurii Ihnat said. "At the moment, there is nothing we can do to deal with this threat effectively," Ihnat added.
To drive Russian aircraft away from Ukrainian borders, Ukraine needs more long-range air defense systems, such as Patriot, and modern multi-role fighters, such as F-16, Ihnat said.
Recently, Russia has begun to use guided aerial bombs actively. Russian air forces mainly use Soviet-era FAB-500 bombs, which are retrofitted with wings and GPS navigation. Unlike the American counterpart (aerial guided bombs JDAM), Russian guide bombs are not high-precision weapons and pose a huge threat to civilians.
Related:
Tags: Russia, Russian invasion of Ukraine, Russian war crimes