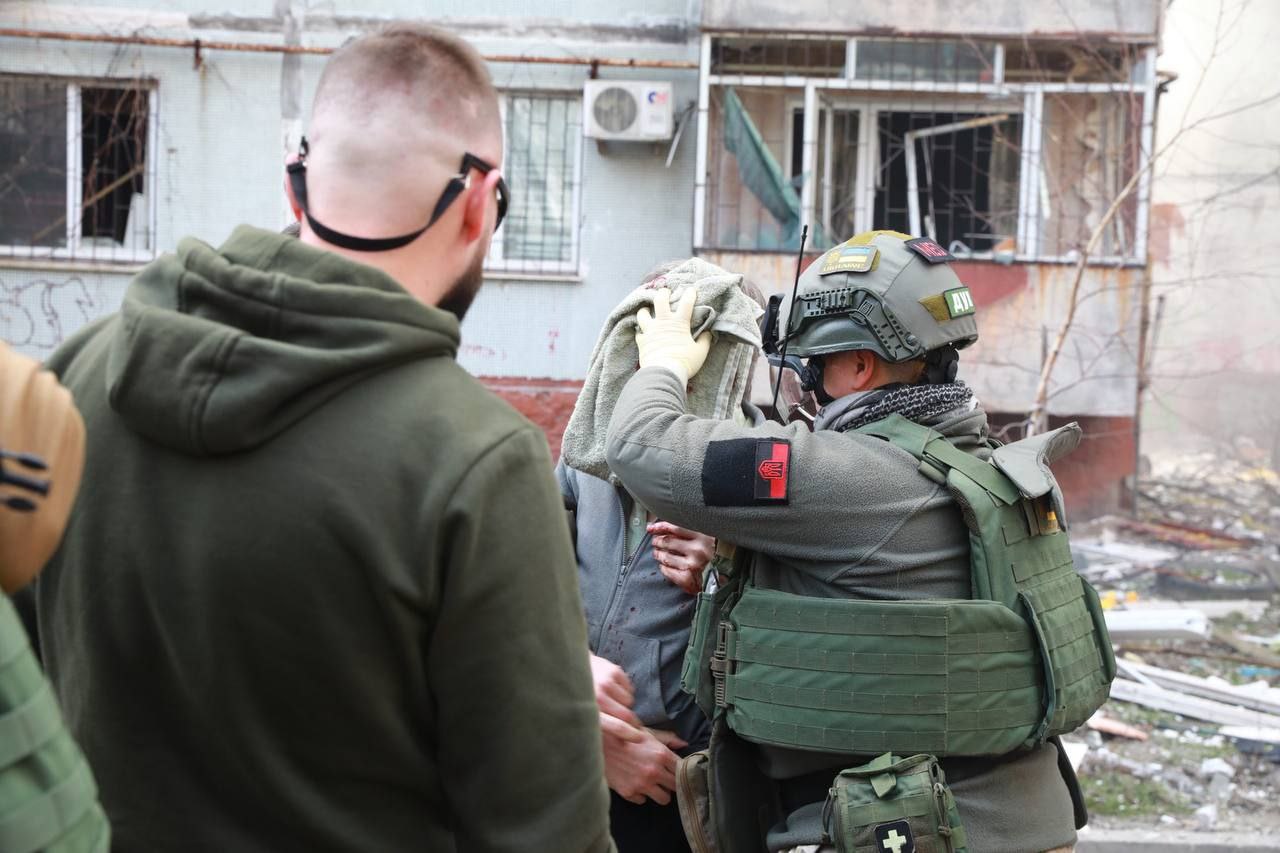 Photo: Zaporizhzhia Oblast council 
At least two missiles targeted residential buildings, Oblast Administration wrote, while explosions were also heard on Khortytsia island.
Russian missiles are targeting Ukraine's Zaporizhzhia, hitting at least one residential building.

Local media reported several explosions after 11 am in residential areas and on Khortytsia island. pic.twitter.com/lqCtwnndfR

— Euromaidan Press (@EuromaidanPress) March 22, 2023
"No military purpose! Two Russian missiles into a residential high-rise building – a strategic target for the troops of the terrorist state," the Zaporizhzhia Oblast administration wrote about the attack.
There is no detailed information about casualties yet but at least 18 people were wounded, secretary of the Zaporizhzhia city council Anatoliy Kurtiev informed. The attack is similar to the missile attack at a residential building in the Ukrainian city of Dnipro on 14 January 2023, which killed at least 46 people and wounded 80, demolishing the entire section of a high rise. Since the missile in the Zaporizhzhia case appears to have hit the ground exactly in between two buildings, the casualties may be lower.
Russian missile attack on Dnipro apartment block kills 40 (updated)