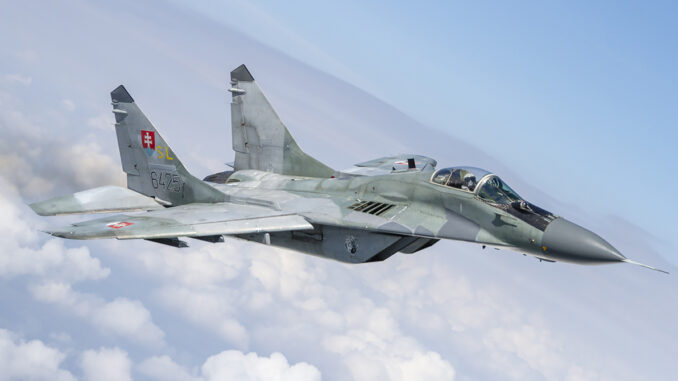 Slovak MiG-29 Fulcrum on 25 August 2022. Photo: The Aviationist
 
On 17 March, Slovak Prime Minister Eduard Heger reported on Twitter that the government of Slovakia approved sending 13 of its Soviet-era MiG-29 fighter jets to Ukraine.
https://twitter.com/eduardheger/status/1636656042057539584?dsfs
On 9 March, Slovakia's Defense Minister Jaroslav Naď called on his country's government to decide on sending MiG-29s to Ukraine, after Polish President Andrzej Duda reiterated Poland's readiness to hand over his country's MiGs.
On 16 March, Duda said Poland would send four of its MiG-29s "within the next days," which makes Poland the first NATO member country to send fighter jets to Ukraine amid Russia's year-long full-scale invasion of the country.
Previously, Slovakia donated Ukraine eight Zuzana 2 self-propelled howitzers.
Read also: