Russia rained missiles on Ukraine's power grid, aiming to utilize the cold winter as a weapon of mass destruction. But something went wrong.
Hours before the first bombs targeted Ukraine on 24 February 2022, technicians disconnected the country from a unified energy system from Soviet times, severing it from Russia and Belarus.
On 16 March, Ukraine's energy system completed its integration with the European one and become part of ENTSO-E, Ekonomichna Pravda reported. This step helped the country to strengthen energy security and increase export profit. At the same time, Ukraine's membership in ENTSO-E allowed the EU to reduce its dependence on Russian energy sources.
Since the autumn of 2022, Russia launched at least 255 strikes on 112 energy facilities in Ukraine. From 20 October, the country introduced power shutdowns to save energy and restore the system. Ukrainians throughout the country have had to adjust to power, water, and heating shortages.
With almost 200,000 soldiers killed or wounded and without significant success on the battlefield, Russia strategized to utilize the cold winter as a weapon of mass destruction. They believed that Ukrainians would be unable to fight in the darkness, and that the EU would cease providing weapons in exchange for their energy system's stability.
Ukraine's ability to endure the challenging winter conditions served as a symbol of defeat for Russian President Vladimir Putin on the first day of spring in 2023. During a speech on March 1st, President Volodymyr Zelenskyy acknowledged the winter season's difficulties and emphasized the country's fortitude in supplying energy and heat to its people.
In this article, we will explore the reasons behind Russia's failed attempt to collapse Ukraine's energy system and analyze how the country managed to withstand an energy crisis during 12 months of the brutal war.
Reducing reliance on Russian energy
During the first days of the war, the Ukrainian power system was stuck between two energy systems, European and Russian.
Prior to the invasion, Ukraine made the decision to become a part of the European Network of Transmission System Operators for Electricity (ENTSO-E) in 2023 and withdraw from the post-Soviet energy system that had linked it with Russia and Belarus.
As per the plan, the initial separation stage was scheduled to commence on 23 February 2022. However, shortly after the disconnection, in the night of 24 February, Putin announced war on Ukraine. Subsequently, the Minister of Energy, Herman Halushchenko, issued a decree stating Ukraine's refusal to rejoin the system of the aggressor country.
Meanwhile, Ukrainian authorities initiated negotiations with European partners for the urgent synchronization with ENTSO-E. On 16 March 2022, 1.5 years earlier than was originally planned, Ukraine became a member of the European energy system.
This move marked a critical milestone in Ukraine's energy independence and eliminated reliance on Kremlin's ambitions. With this achievement, Ukraine was firmly on the path to a more secure and sustainable energy future.
Afterward, preparations began for the next crucial phase — the synchronization of electricity markets, which created opportunities for commercial electricity flows. This process was also completed in a record-short time.
On 30 June 2022, Ukraine initiated the export of electricity to the EU, with the first deliveries made to Romania. Thereafter, electricity generated in Ukraine began to flow into Slovakia, Hungary, Moldova, and Poland.
However, on 11 October, following a string of crippling assaults on critical infrastructure, Ukraine had to cease its electricity exports to EU countries.
The integration of the energy system with ENTSO-E not only enabled Ukraine to earn $136 million from exports but also facilitated commercial imports and emergency flows crucial for maintaining stability during the ongoing war.
According to Ekonomichna Pravda, the maximum assistance provided by the European Union through ENTSO-E to Ukraine after one of the Russian attacks reached a record 2,000 MW. The country also got special kilowatt-hours used to power businesses to help to reduce power shutdowns for the civilian population.
Currently, Ukraine imports 700 MW and plans to increase the capacity to 2,000 MW from the EU. However, as its power grid becomes repaired, the share of expensive electricity purchased from the EU falls and is now approaching zero.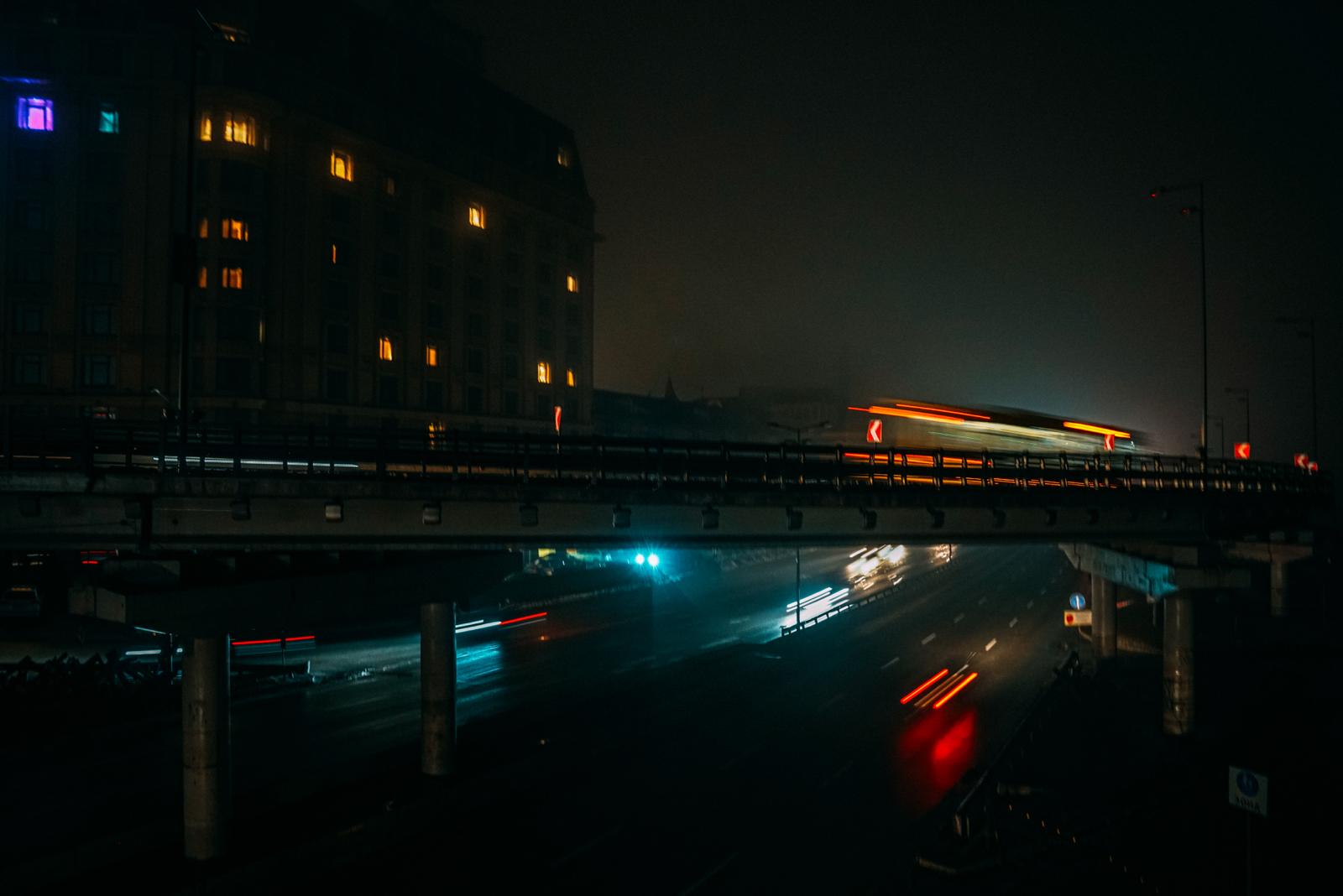 Becoming a part of the EU fuel market
Russia has deliberately targeted Ukraine's oil refineries and fuel depots with missiles and rockets since the first day of the invasion. The Ukrainian oil market instantly lost over 90% of diesel fuel supplies and about 50% of gasoline, according to Ekonomichna Pravda.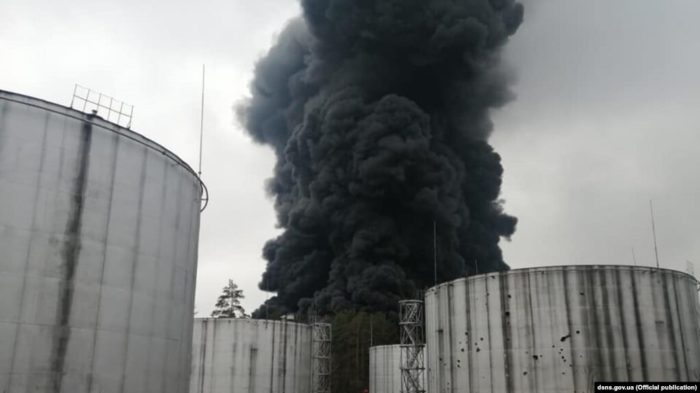 In May, a massive fuel crisis spread throughout Ukraine, prompting kilometer-long queues at gas stations. However, the country managed to reorient to the EU market completely.
At first, Ukraine imported fuel regardless of cost, but when the crisis was successfully overcome, gas station networks began to lower fuel prices for their consumers. This trend continues to this day.
Russian attacks on Ukrainian facilities failed to stop gas production
On 17 November, Russia attacked Ukraine with missiles and drones. Local military administrations reported the destruction of various gas objects and several casualties in the Dnipro, Kharkiv, and Odesa oblasts.
During the attack, Russian forces bombed the gas infrastructure of the "Ukrhazvydobuvannia" company in eastern Ukraine, state energy firm Naftogaz said.
Prime Minister of Ukraine Denys Shmyhal confirmed that the Kremlin deliberately targeted the country's gas production objects. "Missiles are flying over Kyiv now. Currently, they are bombing our gas extraction, bombing our enterprises in Dnipro, Yuzhmash," said the head of government.
Despite the attacks, Ukraine continued to provide gas for consumers during the most challenging times.
ExPro company reported that in 2022, Ukraine's gas production reached nearly 18.5 billion cubic meters. Although the figure decreased compared to 2021, the 6% decline can be considered an achievement, given the country is engaged in a large-scale war. Notably, the Kharkiv Oblast, Ukraine's major gas-producing area, is partly occupied by Russian troops, which makes this accomplishment even more remarkable.
"Ukrgazvydobuvannya" remains the leader in gas production in Ukraine. In 2022, the company produced 13.2 billion cubic meters of gas, which is 3% less than in 2021.
The biggest decline, 15%, was shown by private companies, which extracted 4.3 billion cubic meters of gas the same year.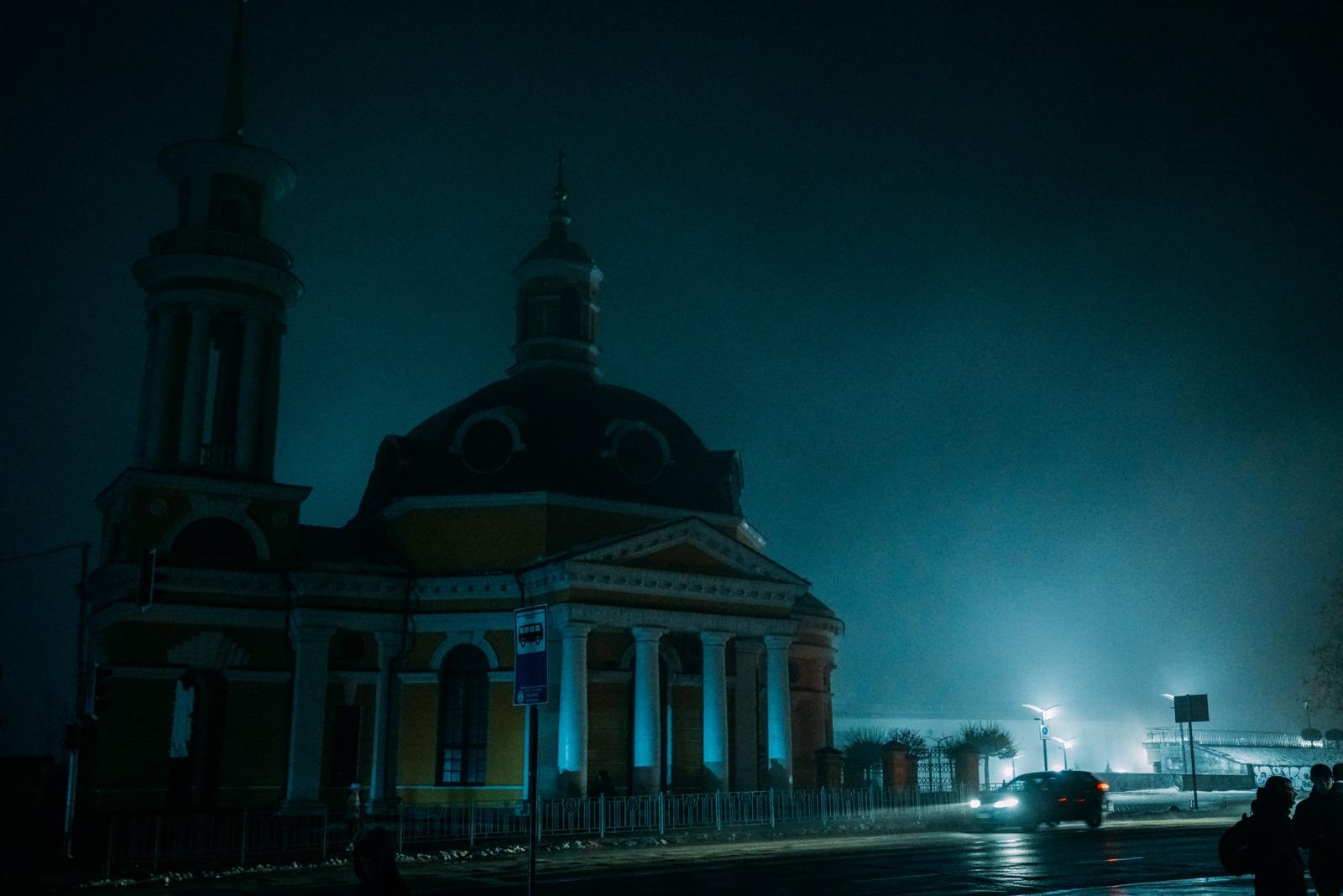 Building a comprehensive air defense system
In an interview with The Guardian, Ukrainian Defence Minister Oleksii Rezniov said that Ukraine's air defense system had increased its efficiency from 50% in February 2022 of the war to 80% in December. Ukraine's air defense units shot down 34 out of 48 Russian cruise missiles during the latest attack.
Still, the country cannot counter Kinzhal hypersonic missiles that Russia launches from MiG-31 fighter jets, capable of accelerating to a speed of 5,000 km/h in a few dozen seconds. On 9 March 2023, Russia hit Ukraine with six such missiles.
The country has been appealing for new weapons systems, including Patriot air defense systems, to protect its energy industry and civilians from every type of aggressor's target.
According to US Department of Defense Spokesperson Garron Garn, currently, approximately 65 Ukrainian soldiers train on how to use Patriot systems in Fort Sill, Oklahoma, Newsweek reported. The next step will be sending the machinery to Ukraine.
Russia stocked near 50 Kinzhal hypersonic missiles to target Ukraine – Air Force
The Russian army's missile shortage has been another contributing factor to the Kremlin's failure to disrupt Ukraine's energy system. Despite the decline in attacks in 2023, the aggressors continue replenishing their missile supplies. Currently, it takes Russia at least a month to prepare for a large-scale attack.
Restoring the production of electricity at nuclear power plants
Ukraine and its allies prepared for the worst scenario after Russia's 23 November 2022 attack caused a 30% deficit in the country's energy system and led to the first major blackout. Ukraine's nuclear power stations lost external sources of electricity and stopped operating. Nonetheless, the next day technicians managed to repair the system and delivered power to critical infrastructure facilities.
On 11 February 2023, after completing maintenance, the fourth power unit of the Rivne Nuclear Power Plant was connected to the grid, adding 1,000 MW of capacity to the power system. Additionally, the second unit of the plant was successfully brought to full capacity, adding another 220 MW. Step by step, all three available nuclear stations in Ukraine began to operate and reduced the power deficit.
Still, the Russian invaders maintain control over the Zaporizhzhia Nuclear Power Plant, the largest nuclear power plant in Europe. The plant's six power units, which generate 6,000 MW of electricity, are at risk of being damaged due to constant Russian shelling.
Furthermore, even after the liberation of Enerhodar, the city near the nuclear power plant, it will take up to 1.5 years for Ukraine to clear the facility's territory of mines and resume electricity production.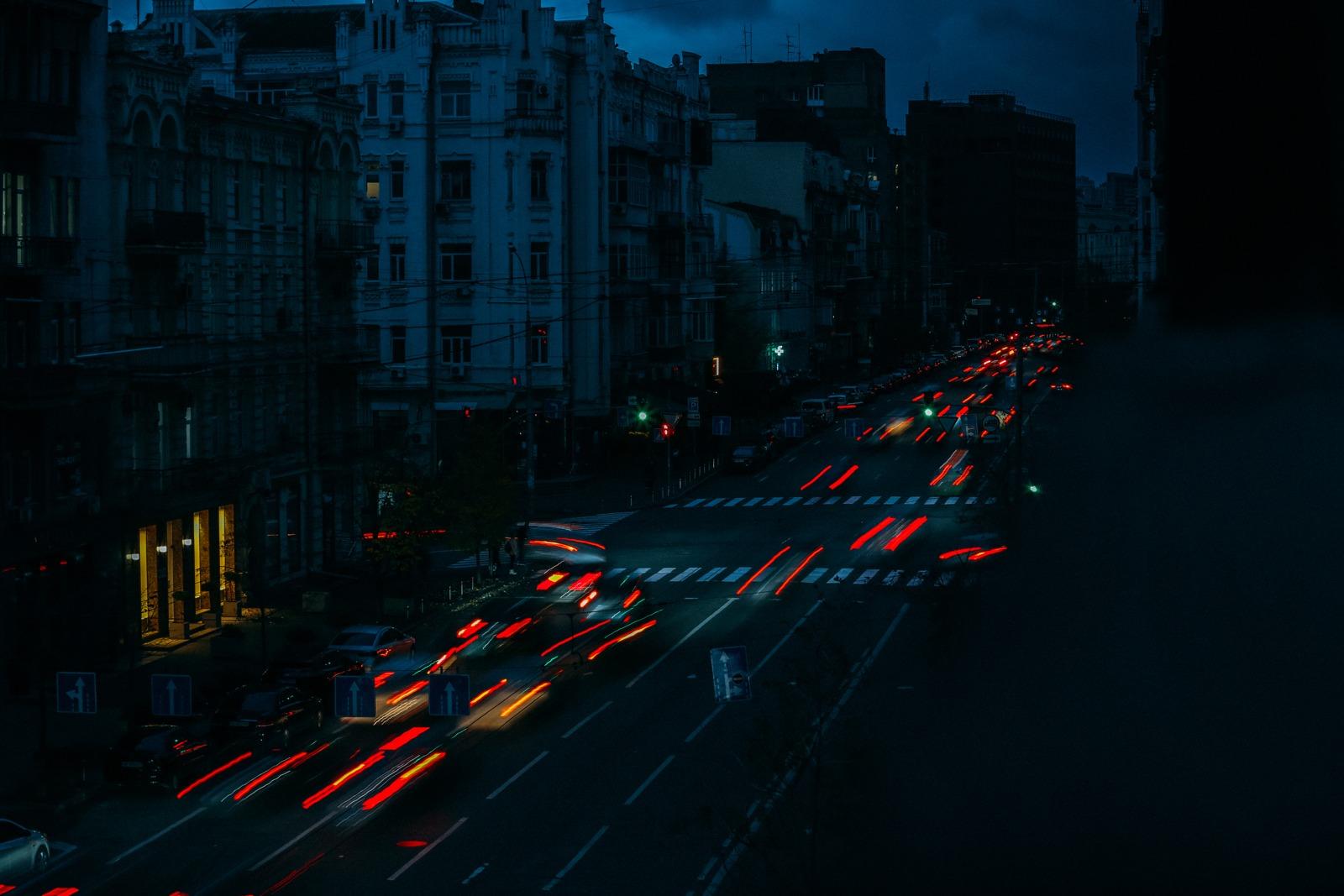 During the blackouts, Kyiv cut off city lights to save energy. Image by Serhii Ristenko
Green energy
In February, Ukraine's energy system stabilized due to a boost of "green" kilowatts received during an unseasonably warm winter. The increase in renewable energy helped to lower electricity shutdowns and raised the possibility of restoring electricity exports to the EU.
On 17 February, the experts registered a surplus in Ukraine's energy system, which led to the imposing of additional restrictions on solar power plants' operation.
Sometimes limitations could reach 1,500 MW, equivalent to the capacity of 1.5 nuclear power plant units such as those installed at the Zaporizhzhia Nuclear Power Plant, according to sources of Ekonomichna Pravda. Surplus prompted discussions on export resumption. Lawmaker Andrii Herus suggested exporting electricity during daytime hours while maintaining imports in the evening to mitigate potential deficits.
"Portable" stations
Alternative mobile power production based on electricity from generators and gas turbines allows the energy system to become more flexible and quickly overcome the consequences of Russian terrorist attacks.
Today, regional administrations and private companies can purchase "portable" plants of various capacities, ranging from 1 MW to 150 MW. These stations can operate as a part of a decentralized energy system, providing electricity directly to consumers while sending the surplus to the main grid.
In addition, mobile power plants could be installed on railway platforms or vehicle chassis to provide electricity to critical infrastructure objects during an emergency.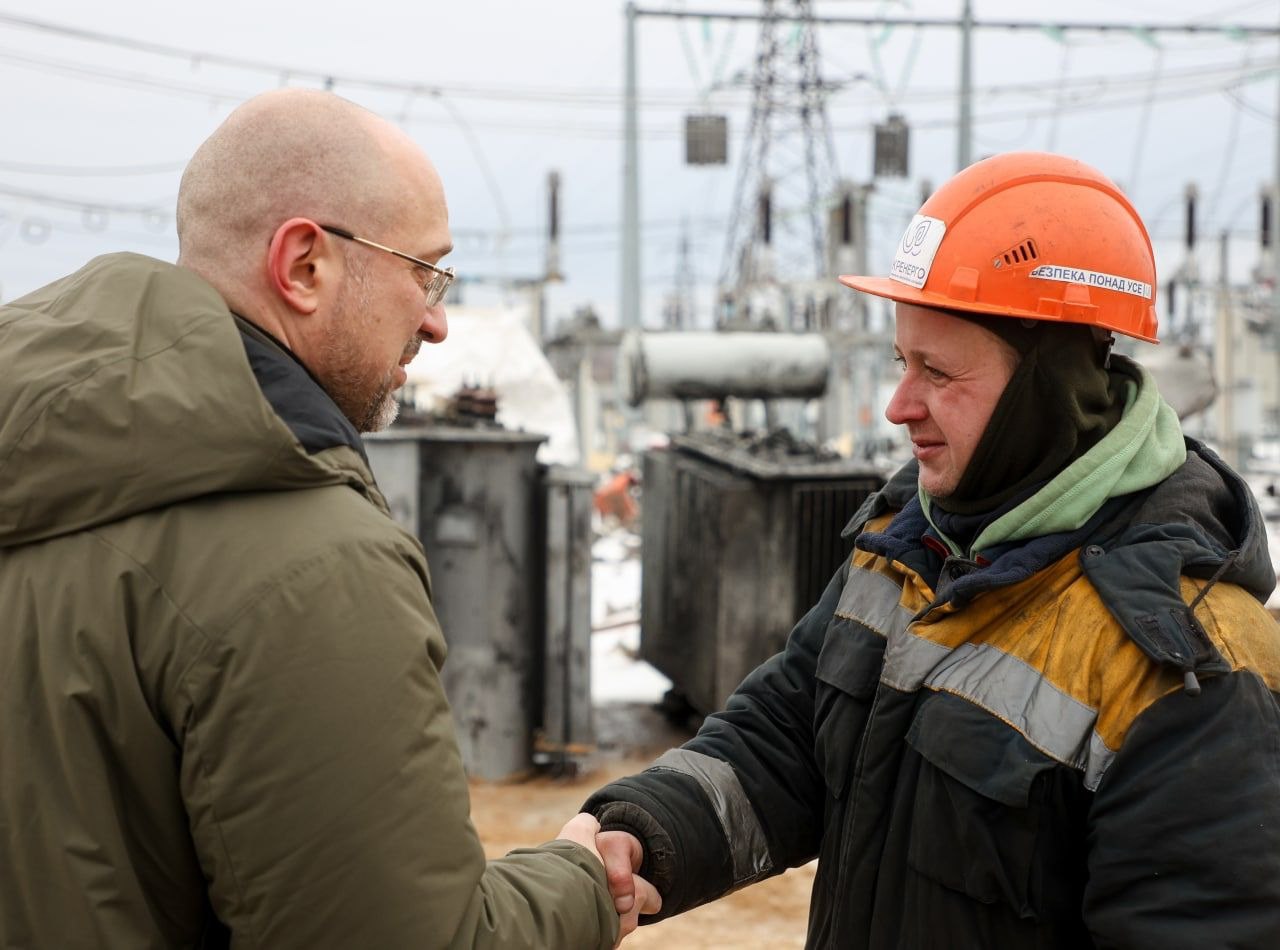 Speeding the recovery
A key factor behind the Kremlin's inability to plunge Ukraine into darkness is that damaged infrastructure was urgently repaired, sometimes while missile strikes were still ongoing. The assistance provided by Western partners — transformers and generators — played an important role in restoring the system too.
How the EU, USA, and others help Ukraine survive its hardest winter in history
Despite apocalyptic predictions of a complete electricity collapse, most Ukrainians spent the last day of the harshest winter with lights in their homes, water, and heating.
Although experts believe the worst is over, Ukraine's energy facilities were severely damaged by Russian attacks and must be repaired as soon as possible to avoid breakdown.
According to the General Staff, the key goal for the Russian Army is still to destroy Ukraine's energy system. "It's not just about power electricity facilities, but the entire fuel and energy sector. They want to cut off supplies of both oil products and electricity," said Andriy Cherniak, a representative of Ukraine's military Intelligence.
Thus the future of the systems lies in the hands of energy employees who repair the system and air defense units.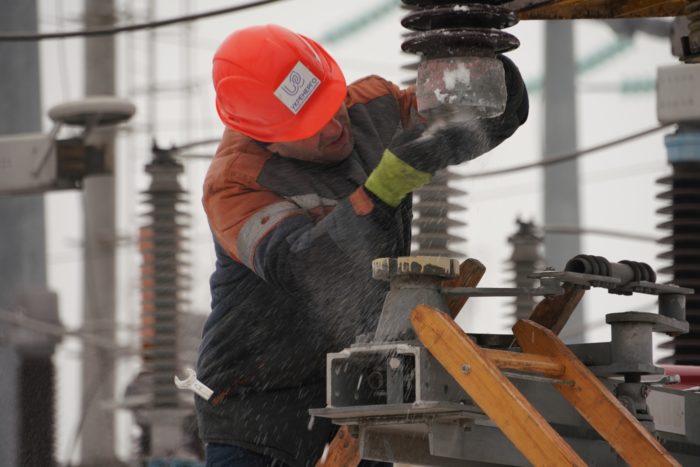 "The situation within the energy system has improved, but it remains unstable. Maintenance works are planned at certain units of nuclear and thermal power plants, which will affect the situation," said Dmytro Sakharuk, the CEO of Ukrainian energy company DTEK.
Related: