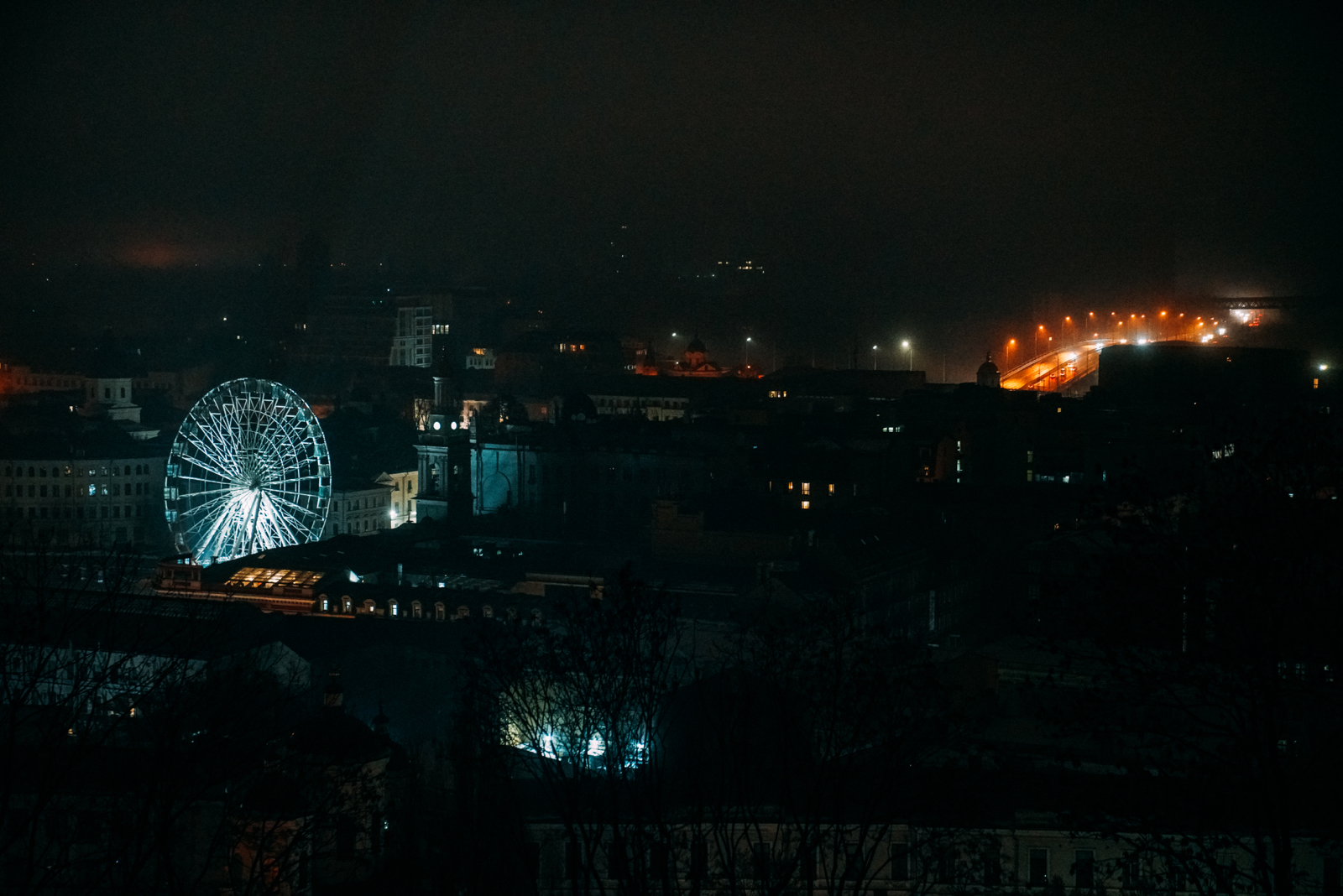 A view of Kyiv during a citywide blackout. Image by Serhii Ristenko 
In the series of photos of dimmed streets in Kyiv after Russian missile attacks, photographer Serhii Ristenko shows that light shines brightest in the darkness.
On 24 February, when Russian troops invaded Ukraine, many predicted that the country would fall in a matter of days. However, in the most challenging times, the Ukrainian people stunned the entire world with their bravery and courage.
During the last 12 months, Russian missiles destroyed 50% of the power infrastructure in massive bombardments, killing and wounding thousands of civilians. Rolling blackouts in Ukraine became a new norm. Nevertheless, life in Ukraine's capital continues.
As Ukraine's power generation improves, we say goodbye to blackout Kyiv with 15 top images by photographer Serhii Ristenko.
Related: