Russian products will be specially  marked and segregated shelves for goods from the Russian Federation will be set up, so people will know what not to buy.
The Kyiv City Council voted to specifically identify Russian products and asked business owners to set up special shelves for these wares. This decision was adopted in the framework of coordination of information and protection of national information security in the capital, in the light of  Russian aggression. 76 members voted for the initiative.
"Every penny paid for goods made in the Russian Federation is a penny that Putin uses for weapons to aim against our boys, against us, and against our country in east Ukraine", said Ruslan Andriyko, member of the "Svoboda" party. He added that meetings were held with business and trade owners for this 'identification' initiative and most of them are in full support. One region of the capital has already introduced these measures, as have the city councils of the regions of Lviv, Ivano-Frankivsk and Cherkasy.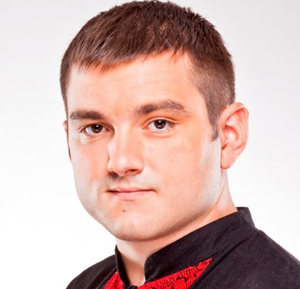 Andriyko stressed that the boycott movement is having a substantial influence on the economy of Russia. The Council member was convinced that this initiative can be implemented throughout all the commercial zones of Kyiv within a few days.
The City Council also recommended for all the city concert agencies not to book tours of show business artists who publicly support anti-Ukrainian aggression.