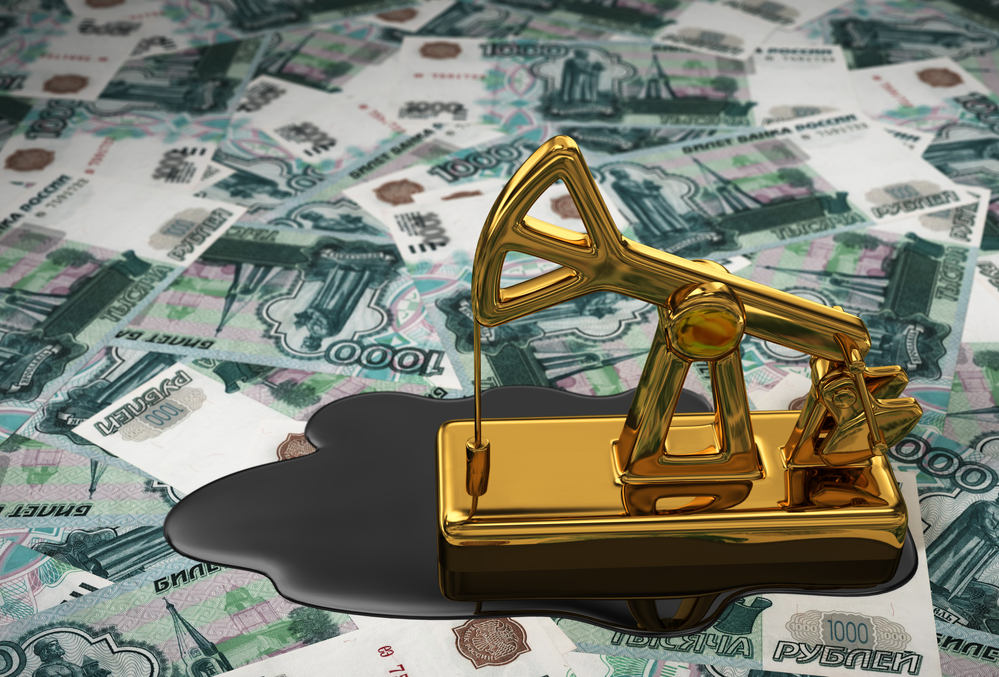 Credit: depositphotos
 
Russia's oil revenues could be nearly eliminated by reducing the oil cap by at least half.
On December 5, the EU and G7 put into effect a price cap on oil exports from Russia, according to which a barrel of Russian oil should be traded at no more than $60, and the sea transportation of crude oil to the EU is prohibited. Because of this, Russia's revenues from fossil fuel exports in December fell to the lowest level since the beginning of the full-scale invasion – by 17%.
Recently, the price of Russian Urals crude oil collapsed to $37.8 per barrel, which is significantly lower than the price limit of $60. However, to reduce Russia's profits by another 100 million euros per day, the price cap should be significantly reduced, as we at Razom We Stand argued in early December.
What other steps should be taken to dry up the financial bloodline of Putin's war machine?
In anticipation of February 5
According to the Center for Research on Energy and Clean Air (CREA), the EU ban on crude oil imports and price caps have already led to a 12% reduction in supplies from Russia and a 23% drop in selling prices.
Because of this, Russia's revenues from oil exports fell by one-third in December. As of now, the structure of income from fossil fuel exports of the terrorist country to world markets is as follows:
260 million euros from crude oil exports
80 million euros from liquefied gas
80 million euros from coal
and 140 million euros from petroleum products daily.
Revenues from the sale of petroleum products are expected to drop to €40 million after the EU embargo on petroleum products comes into force on February 5.
However, in December, the EU was still the largest importer of Russian fossil fuels, followed by China, India, Türkiye, and Japan. EU countries still buy Russian oil products, while Bulgaria, the Czech Republic, and Hungary have exemptions for crude oil imports.
Today, gas is the only Russian fossil fuel that still brings unlimited export income to the Kremlin's treasury.
A ban on imports and/or price caps on pipeline gas and liquefied natural gas would significantly reduce Russia's second-largest source of revenue from fossil fuel exports after oil.
Moreover, Europe's imports of liquefied natural gas transported by tankers increased by more than 40% between January and October compared to the same period in 2021.
Who is throwing a lifeline to the Kremlin?
In December, the EU remained the largest importer of oil from Russia, including pipeline oil and all oil products. In early January, Germany stopped importing Russian pipeline oil, and in February a ban on imports of Russian oil products for the entire EU will come into force.
Instead, cheap and bloody Russian oil is still bought by China, India, and Türkiye.
In turn, Japan became the largest importer of liquefied natural gas from Russia as European buyers cut purchases.
The largest coal importers were:
China
South Korea
Türkiye
India
and Japan.
Over the past month, Russia earned €3.1 billion from transporting oil on ships subject to the price cap.
This allowed the Russian government to receive additional tax revenues of about 2 billion euros.
These revenues could be almost completely eliminated by reducing the price cap by at least half, which is closer to the cost of oil production and transportation in Russia.
Russia has now managed to increase exports to other countries within the price cap, and this is another reason why it should be revised downwards.
Lowering the price cap on crude oil to $25-35, which is still well above the cost of production and transportation in Russia, would reduce Russia's oil export revenue by at least €100 million per day.
Hunting for Russia's shadow fuel fleet
Russia is also assembling a "shadow fleet" of tankers to circumvent oil sanctions.
Shipping brokers estimate that more than 100 vessels, often with expired service lives, have been purchased this year to transport oil. The share of tankers with dubious insurance for the delivery of Russian oil has increased after the introduction of the price limit.
The use of old tankers with unknown insurance coverage and disabling of AIS transmitters may increase environmental and navigational risks of oil transportation.
Environmental control should be strengthened, especially in the Baltic and Black Seas, and tankers without proper insurance should be denied access to their territorial waters by the member states of the sanctions coalition.
Therefore, it is important for the West to impose additional sanctions on the sale of used tankers.
This is necessary to prevent Russia, its allies, and related traders from buying used tankers to circumvent the restrictions, as well as to prohibit the transshipment of Russian oil in the territorial waters and exclusive economic zones of the sanctions coalition countries.
In the Baltic and Black Seas, Norway, and EU countries should ban the use of tankers without proper insurance coverage and ensure compliance with environmental protection standards.
Strengthening liability for violators
But not everything is perfect with tankers subject to the price cap. In the ports of the Pacific Ocean, the price of crude oil remains unchanged, and Russia continues to use tankers insured by the UK to sell oil to China.
It is important to introduce additional measures against insurers and tankers engaged in this trade, which will further increase the effectiveness of the price cap. It is also necessary to strengthen legal liability for violators.
On the eve of the introduction of the eighth sanctions package, instead of permanently banning the insurance of tankers that violate the price cap, the G7 countries and the EU decided only to temporarily deprive violators of insurance for a period of three months and impose a small fine. The term of the penalty should be extended, and in addition to the right to insurance, tankers should be banned from entering ports or territorial waters of the EU and G7.
There are also problems regarding prosecution for violation of the price limit outside the coalition countries. Such insurers only need to provide "certificates" from the buyer of the oil, which may be false, and therefore the insurers are not liable.
The policy should be changed to require actual trade and payment documents to ensure price transparency.
The first month of the embargo proves once again what we have been saying since the invasion began: fossil fuel export revenues are the financial backbone of Putin's war.
The EU and the G7 have the power and the means to cut off Russia's key source of revenue. And every day of delay costs Ukraine a tragically high price.
The EU sanctions policy should destroy Russia's war economy, not fuel it with its dependence on fossil fuels.
If the price cap on oil from Russia had been introduced at the beginning of the summer, when Russia was earning an average of 728 million euros per day, then the terrorist country's revenues could have fallen by about 18%, to 595 million euros per day. Instead, we saw the introduction of the price cap only on December 5, while other measures are still pending.
As a result, Russia has received super-profits, while Ukraine has lost thousands of human lives and suffered trillions of losses from destruction. The war continues.
Europe must understand: The Kremlin hears only the language of power and money.
The price cap must be revised downwards as much as possible – down to production cost, and enforcement of the embargo must be strengthened.
Without revenue from fossil fuel exports, Russia's brutal attacks on international law, human rights, climate, and environment, and this brutal full-scale war will end in defeat for Ukraine, Europe, and the world.
We need more action from the sanctions coalition – not just a price cap, but additional sanctions to close all opportunities to circumvent or offset their impact.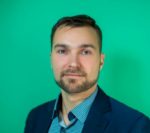 Lauri Myllyvirta is the Lead Analyst at the Centre for Research on Energy and Clean Air. Lauri has over 10 years of experience as an air pollution and climate expert. He has led numerous research projects on air pollution, assessing air quality and health impacts of energy policies. This research has been published and utilized in numerous countries in East Asia, Southeast Asia, South Asia, Europe, Türkiye, South Africa, and others.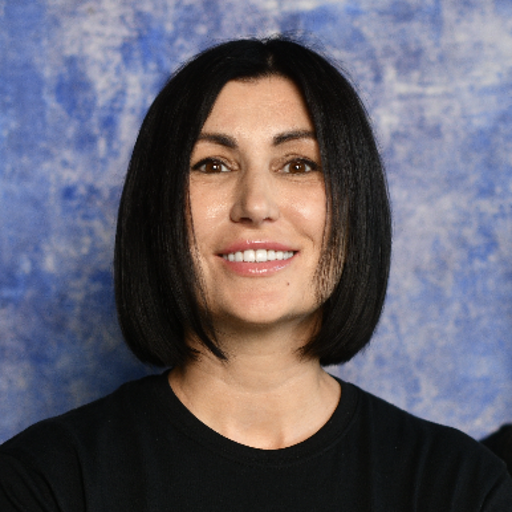 Dr. Svitlana Romankois the Founder and Director of the Razom We Stand campaign to ban all fossil fuels from Russia, end the war in Ukraine, and boost a revolutionary clean energy transition everywhere in the world.
Related: