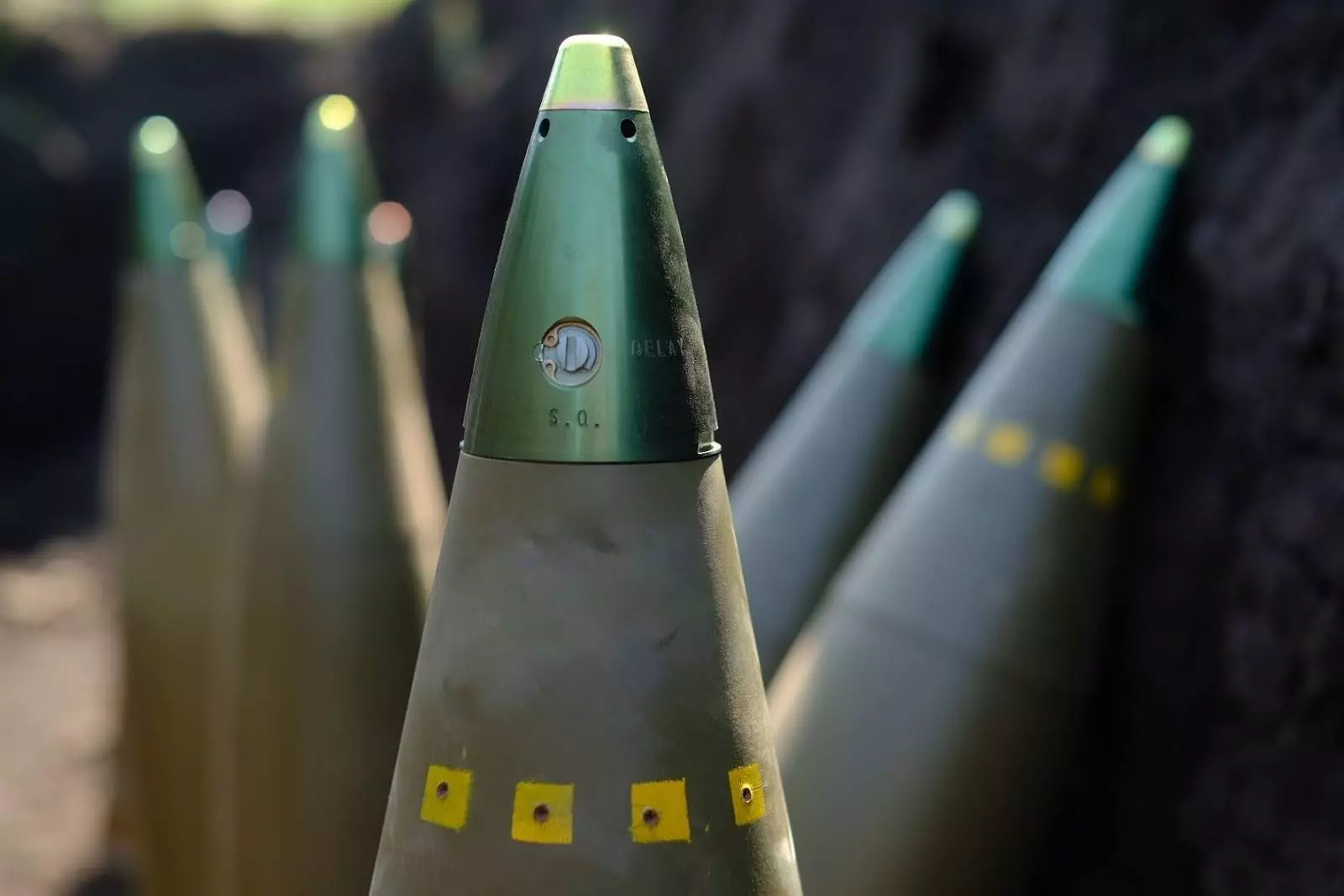 Ordnance for M777 gun. Source: US Embassy in Ukraine 
The EU could move closer to a landmark decision on joint procurement of ammunition to aid Ukraine and replenish domestic stockpiles as EU defense ministers are set to meet in Stockholm on 8 March to look at joint ammunition-buying plans, Euroactive reports.
Ukraine is running low on ammo, asks EU for 250,000 artillery shells a month
At the meeting, Ukraine's Defense Minister Oleksiy Reznikov is expected to provide his EU counterparts with an update on the current needs of the Ukrainian armed forces as EU defense ministers are going to informally discuss plans to speed up the supply of 155-millimeter ammunition to Ukraine.
According to Euroactiv, NATO's Secretary-General Jens Stoltenberg and EU's Internal Market Commissioner Thierry Breton are also expected to attend the meeting.
The joint procurement debate gained traction after Estonia last month came out with a proposal for the EU to buy one million 155 mm rounds for Ukraine this year, at an estimated cost of €4 billion.
Read also:
Tags: ammunition, EU, western weapons