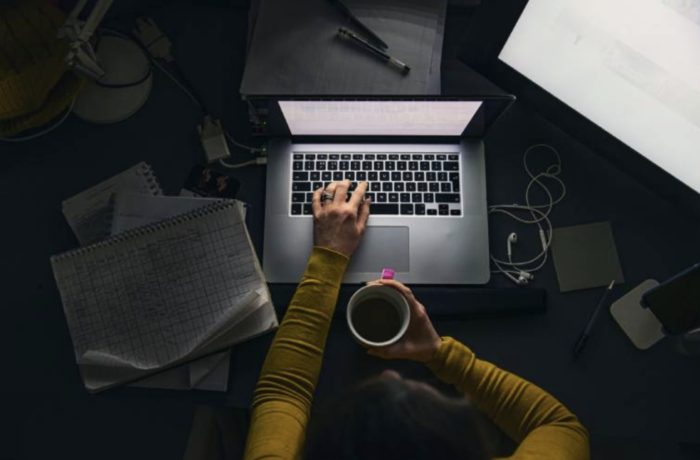 Survey on Ukrainian education quality under martial law, an illustrative image/ Source: Getty Images 
According to a study conducted by the State Service of Education Quality of Ukraine, most higher education institutions in Kyiv offer full-time distance learning programs. In addition, there are several alternative approaches to organizing education.
The State Service of Education Quality of Ukraine conducted the survey between 12-19 December 2022.
Approximately 3000 academic staff and students from Kyiv's higher education institutions participated in the survey: 41 heads of higher education institutions, 944 research and teaching staff, and 1841 students who participated in the study.
75% of higher education institutions in Kyiv that have adopted a blended learning format use the traditional formula of full-time and distance learning, according to the survey:
The disciplines of the professional training cycle are taught in a classroom setting.
The general training cycle disciplines are taught online in synchronous and asynchronous class formats.
The survey also revealed alternative educational approaches under martial law:
A combined calendar approach – training in which offline and online formats alternate for all applicants with a specific frequency (several weeks or months);
By year – offline learning for junior students, online learning for seniors;
By specialty – offline education for students of specific specialties, online education for others;
Individual approach – ensuring the learning/teaching process is conducted in a convenient format for the participants of the education process.
The results of the survey indicate that "the variety of approaches and their efficient application in the organization of the educational process indicates a high degree of adaptability of the higher education system and, consequently, its capacity to rapidly transform and overcome the challenges of today."
Read also:
Russians deported "more than 100" Luhansk children to Chechnya for "patriotic education" – Luhansk Oblast Head
How schoolchildren in Russian-occupied Ukraine are taught to hate their homeland
"Donate Races": students of 15 Kyiv universities compete in raising funds for the military