On 8 February, at 3:40 p.m., an air alert sounded in Kyiv, Cherkasy, Sumy, Chernihiv, and Zaporizhzhia oblasts.
While Ukrainian President Volodymyr Zelenskyy was meeting UK officials during his visit to Britain, Russian military jets targeted an industrial building in Semenivka town in Chernihiv Oblast with two air-to-surface missiles.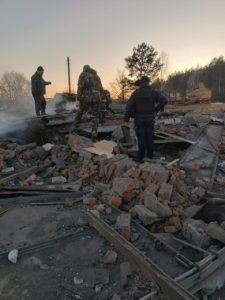 According to the North Operational Command, two Ukrainian civilians were injured in the attack.