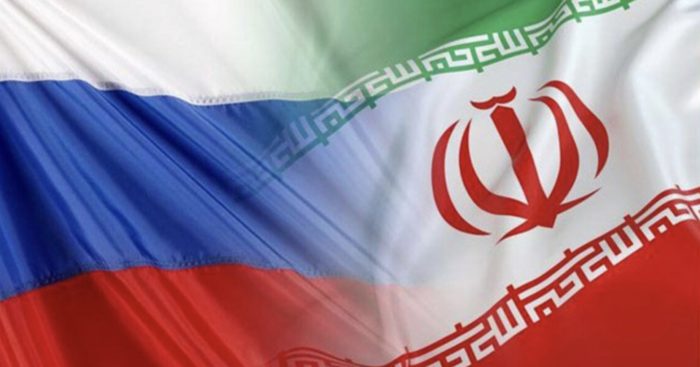 Iran and Russia are planning to build a drone factory in Tatarstan, an illustrative image/ Source: oilcapital.ru 
Iran and Russia are planning to build a drone factory in Russia that will supply over 6,000 Iranian-designed drones for Russia's war against Ukraine, as reported by Wall Street Journal, referring to officials from the US-allied country.
According to officials, a high-level Iranian delegation flew to Russia in early January. It was to inspect the proposed plant site and discuss the project's launch details. Both countries, they claim, are working to develop a faster drone that will pose new challenges to Ukraine's air defense.
According to the newspaper, the talks became concrete plans after an Iranian delegation visited the Russian town of Yelabuga on 5 January. They inspected an empty site where the two countries' leaders intend to construct a new plant.
According to officials, Brigadier General Abdollah Mehrabi and Ghassem Damavandian led the Iranian delegation. Mehrabi is the head of the Islamic Revolutionary Guard Corps Aerospace Force Research and Self-Sufficiency Jihad Organization. At the same time, Damavandian is the chief executive of Iran's Quds Aviation Industry. The latter is a major defense manufacturer. The US believes it plays a key role in the country's drone development and production.
Until now, Iran has primarily supplied Russia with so-called kamikaze drones known as Shahed-136, which contain small amounts of explosives that detonate when unmanned aerial vehicles (UAVs) collide with a target.
Russia used drones to attack Ukraine's energy systems. Ukrainian air defense has primarily neutralized the drone threat over time. The Shahed-136 is a swarming, propeller-driven loitering munitions, making it relatively easy to detect and shoot down.
According to officials, Iran is currently collaborating with Russia to develop a model of the Shahed-136 that will be outfitted with a new engine that will allow it to fly faster and farther. The new plant will manufacture a high-tech drone. It could cause new issues for Ukraine and other countries that could become drone targets.
Because the plant has not yet been built, the production line is not expected to impact Ukraine's power balance immediately.
Additionally, the US Treasury Department sanctioned eight senior officials of an Iranian drone manufacturer on 3 February in response to Tehran's supply of drones to Russia for its war against Ukraine.
Read also:
Iran, Russia merge banking systems, launch own payment system after SWIFT ban
Iran does not recognize Russia's annexation of Crimea, foreign minister says
Russia plans domestic production of Iranian drones – Ukraine's NSDC Secretary Danilov
Russia would use all pledged Iranian-made drones by May if used at the same rate–ISW