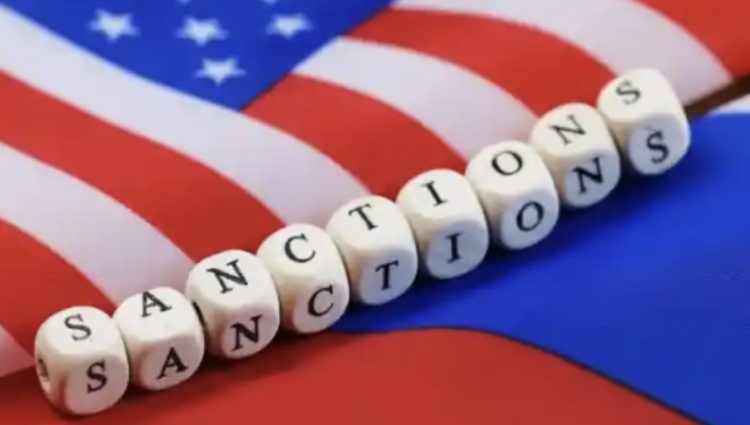 The US Department of the Treasury (USDT) exposes a global sanctions evasion network supporting Russia's military-industrial complex/ Source: newsua.one 
The US Department of the Treasury's (USDT) Office of Foreign Assets Control (OFAC) announced in Wednesday's press release that it had exposed a network of 10 individuals and 12 legal entities that assisted Russia in circumventing sanctions and imposed restrictions on these individuals.
According to the US Treasury, the network is led by Igor Zimenkov, a Russian and Cyprus-based arms dealer. Members of the Zimenkov network worked on projects related to the Russian military-industrial complex, supplying high-tech devices to Russia after the outbreak of full-scale aggression against Ukraine.
Some members of the Zimenkov network also worked for sanctioned state-owned Russian defense firms like Rosoboronexport and the State Corporation for Assistance to Development (Rostec). The two are vital entities of Russia's military-industrial complex.
According to the US Treasury, Igor Zimenkov and his son Jonathan engaged in direct correspondence with Russian defense companies sanctioned by the US. They participated in several transactions involving selling Russian cybersecurity equipment and helicopters abroad.
Furthermore, Igor Zimenkov supported Belarus' military-industrial complex by assisting the sanctioned Belarusian Defense Enterprise Belspetsvneshtechnika (also under the US sanctions) in sales in Latin America.
The Zimenkov network pumped money through shell companies to gain legal cover. It includes the Singapore company Asia Trading & Construction PTE Limited, which sold Russian helicopters to Latin America on Rostec's behalf, as well as the Russian Texel FCG Technology 2100 Limited, GBD Limited, and some Cypriot legal entities.
All of these entities, as well as their leadership, were subject to US sanctions. Over the past year, the US Treasury Department imposed restrictions on more than 100 individuals and legal entities as part of its anti-evasion strategy.
Read also:
Russian oligarchs moved assets before Russian invasion of Ukraine to evade sanctions – US Treasury
Millions of Dutch chips end up in Russia despite EU sanctions – NOS/Nieuwsuur investigation
Zelenskyy enacts sanctions against individuals and companies transporting Russian military equipment and personnel
Tags: Russian invasion of Ukraine, Russian military-industrial complex, Sanctions against Russia, US sanctions