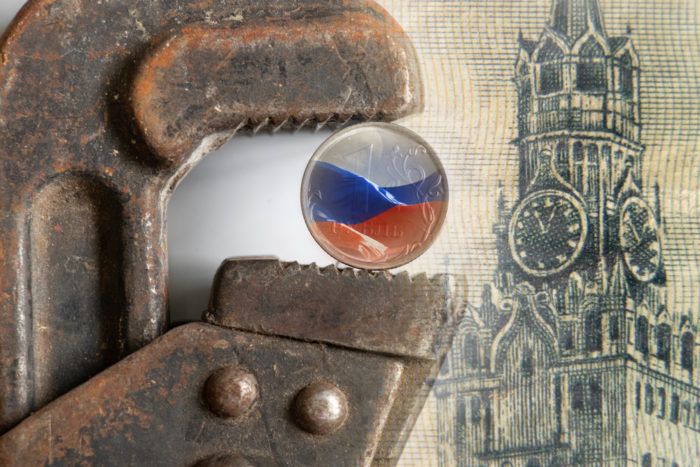 Credit: depositphotos 
On 27 January, the Council of the European Union decided to extend the economic sanctions against Russia by another six months, until 31 July 2023, according to the Council's press release.
These restrictive measures were first introduced in 2014 in response to Russia's occupation of Ukraine's Crimean peninsula and parts of the Donbas regions, and then significantly expanded in February 2022, in light of Russia's unprovoked and unjustified military aggression against Ukraine.
"They currently consist of a broad spectrum of sectoral measures, including restrictions on trade, finance, technology and dual-use goods, industry, transport and luxury goods. They also cover: a ban on the import or transfer of seaborne crude oil and certain petroleum products from Russia to the EU, a de-SWIFTing of several Russian banks, and the suspension of the broadcasting activities and licenses of several Kremlin-backed disinformation outlets," the press release reads.
US ready to weaken sanctions if Russia withdraws troops from Ukraine, Nuland says
Russian oligarchs moved assets before Russian invasion of Ukraine to evade sanctions – US Treasury