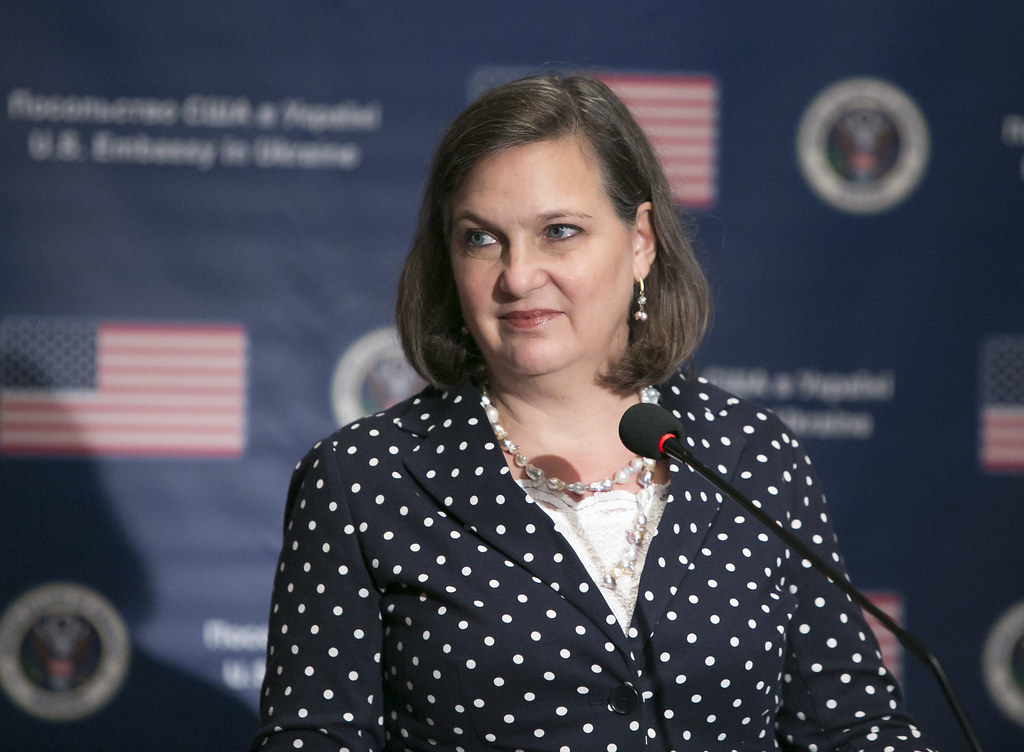 Victoria Nuland, the United States Under Secretary of State for Political Affairs (Photo: Flickr) 
The US government would be ready to weaken sanctions imposed against Russia for its unprovoked invasion of Ukraine if Russia pulls out its forces from the territory of Ukraine, the US Under Secretary of State for Political Affairs Victoria Nuland claimed on 26 January 2023, according to Europeiska Pravda.
"In the context of the Russian decision to negotiate seriously and withdraw its forces from Ukraine, I would certainly favor and I believe Secretary Blinken would also favor sanctions relief," Nuland said during the US Senate hearings on countering Russia's aggression against Ukraine.
Ukraine's allies unleashed an unprecedented wave of sanctions on Russia after the beginning of Russia's full-scale invasion of Ukraine on 24 February 2022.
The sanctions against Russia include the following measures:
Assets of powerful Russian citizens directly connected to the Kremlin and involved in the war have been frozen and their ability to travel has been restricted;
Restrictions related to the sale of Russian raw materials, including price caps on certain types of Russian fuel, such as Russia's crude oil transported by sea:
European embargo on Russian oil (due to come into effect in February);
Restrictions on the export of defense equipment and other technologies to Russia;
Half of Russia's $600 billion in currency reserves lie frozen, its largest banks have been cut off from global payment systems and access to financial markets has been significantly curtailed.
Related:
Tags: EU sanctions against Russia, Russian invasion of Ukraine, Sanctions against Russia, US sanctions against Russia