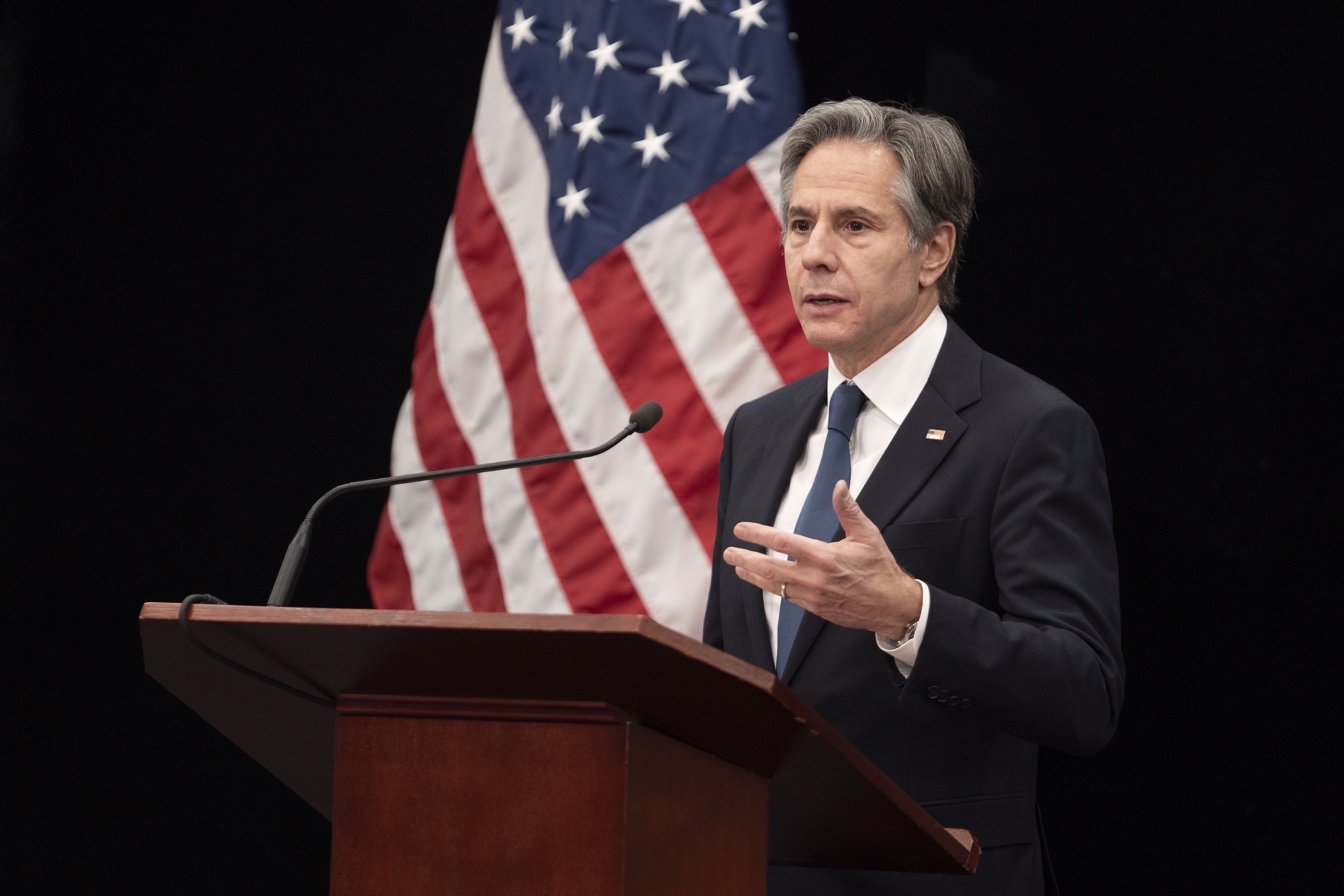 Antony Blinken in Latvia. 30 November 2021. Photo: Twitter/SecBlinken 
Russia's demands that Ukraine accepts a "new territorial reality" make any peace negotiation impossible, the US Secretary of State Antony Blinken said during a joint briefing with UK Foreign Secretary James Cleverly.
"You only have to look at Putin's own words in a recent conversation with President Erdoğan of Türkiye in which he says unless and until Ukraine accepts the new territorial realities, as he put it, there's nothing to negotiate.  In other words, unless and until Ukraine acknowledges and accepts the fact that the territory that Russia has seized by force, it's not getting back, there's nothing to negotiate. That of course is in and of itself a non-starter." Blinken said.
Five consequences of Russia's annexation of occupied Ukrainian territories
The US government is determined to make sure that Ukraine has what it needs to succeed on the battlefield, according to Blinken. The US Secretary of State claimed that the United States and its allies do their best to put Ukraine in the strongest possible position when a negotiating table emerges so that there can be a just and durable peace.
"As we've said, the fastest way to bring this war to a just and durable end, to get to diplomacy, to get to a negotiation, is to give Ukraine a strong hand on the battlefield," Blinken added.
US decision to supply Bradley fighting vehicles to Ukraine may pave way to tanks – Politico
Blinken also condemned the Russian missile attacks that target Ukrainian civilians, including the missile strike that hit the apartment buiding in Dnipro on 14 January.
"We remain committed to sustaining our security assistance to Ukraine as it defends its people against Russia's brutal attacks, like the one we saw just this weekend on an apartment building in Dnipro on Saturday – far from the front lines," Blinken said.  "The senseless attack was launched from a missile designed to sink ships and killed dozens of people, wounded scores more.  The youngest was just three years old."
A woman was rescued from under the rubble after a Russian attack with a body temperature of 31°C (87.8°F)
Related:
Tags: peace formula, peace talks, Russia, Russian invasion of Ukraine, Russian missile attacks, Ukraine, United States